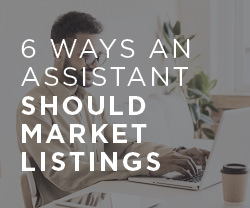 ---
Attracting qualified buyers to purchase properties is one of the most important skills that sellers expect their agents to have.
read more
---
A new report by Redfin shows counties of both political stripes are benefiting from a booming real estate market. See how the numbers break down.
read more
---
The Cape Cod real estate market sets records for residential, pending and median sales in the month of August, according to a new report from the Cape Cod & Islands Association of Realtors.
read more
---
Home sales across the nation were up 4.3% year over year, making it the third best month for home sales in the 13-year history of the report.
read more
---
A new report from the financial website Wallethub ranks each state on COVID-19 restrictions.
read more
---
The biggest players in the iBuyer market closed up shop at the beginning of the pandemic, and a new report shows the numbers.
read more
---
Serious delinquencies are expected to rise — particularly among lower-income households, small business owners and for those working in sectors hard hit by the pandemic.
read more
---
The U.S. economy added 1.4 million new jobs in August, but one economist warns that permanent job losses are a bigger problem.
read more