A developer is proposing to bring housing and a restaurant to the site of a former West Newton bank.
Mark Development wants to convert the former Santander Bank at 1314 Washington St. into 50 multifamily housing units and a restaurant. The restaurant would be located at the front of the building and include outdoor seating.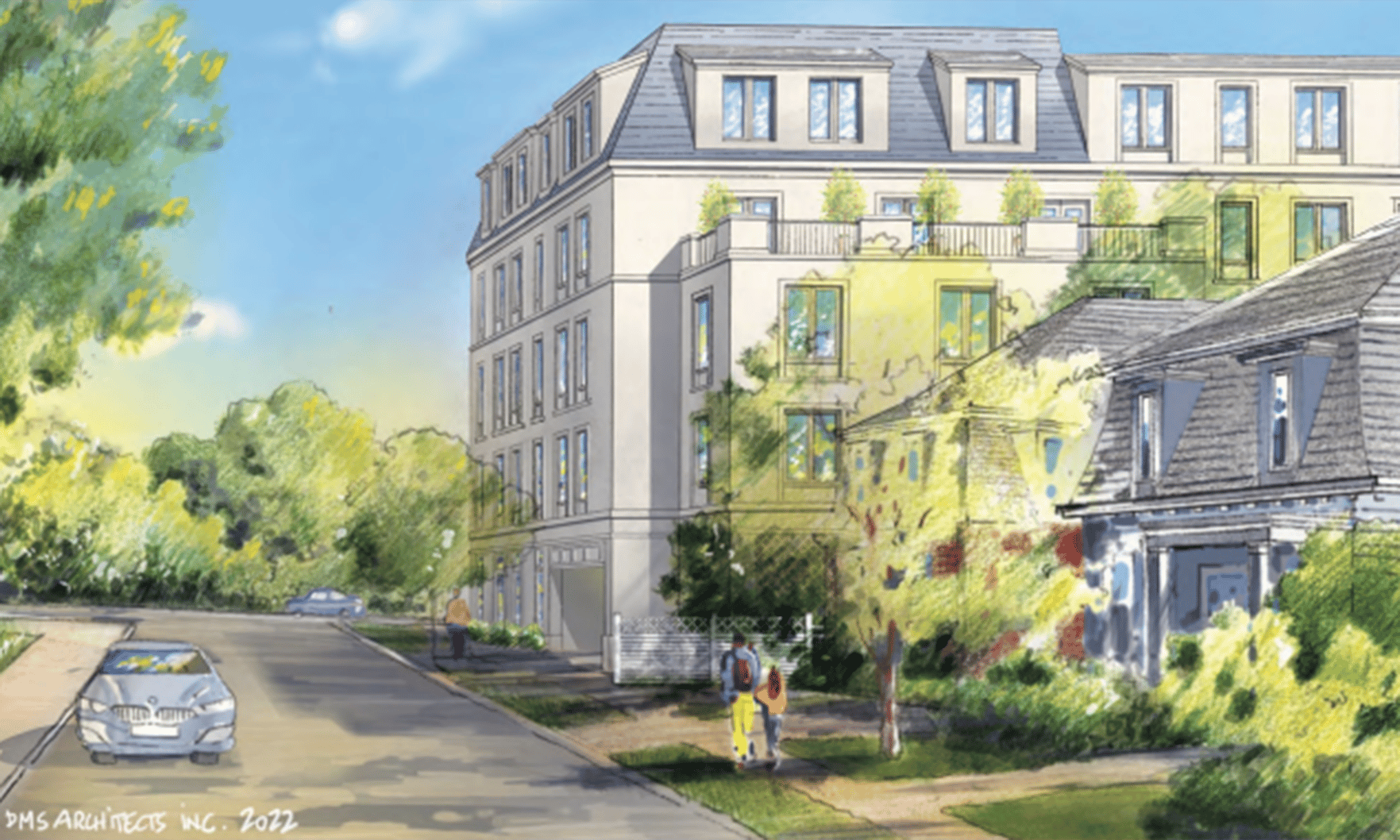 The proposal includes renovating the former bank building into 4,110 square feet of retail space and constructing a five-story addition which would contain 50 apartments. The addition will be behind the former bank where there is currently a parking lot along Highland and Davis streets. The units will be a mix of one-, two- and three-bedroom units with 10 designated as affordable.
The property will also include 69 parking spaces, with 50 underground parking spaces for residents and 19 parking spots for retail use. Additionally, there will be 50 indoor bicycle parking spaces with four short-term outdoor spots for bikes on site.
The project is within a five-minute walk to the commuter rail and bus stops, allowing for diminished vehicle dependency for residents according to the filing, which states the developer will "encourage travel to and from the site by walking, biking and public transit, and will help to further offset the impacts of the project on the roadway network."
The Santander Bank property is located next to another West Newton property Mark Development recently purchased. The developer purchased the former West Newton Cinema in July.