In Saguache, Colorado, a monument to the Old West is for sale. Dubbed Old Cow Town, the property at 36710 County Rd Cc 36 is a frontier town replica, complete with a luxury lodge, horseback riding facilities and the Old Cow Town Resort.
Walking County Road, you'll find even more colorful additions to the grounds. Some are historical, such as the general store, chapel and two original cabins from the famous Hoaglund Stagecoach line. And some are for fun, like the restaurant, mini golf course, shooting range, outdoor stage and dance hall. The Mill Creek Ranch at Old Cow Town Resort is perfect for vacation rentals; a bunk house and RV hookups are also available.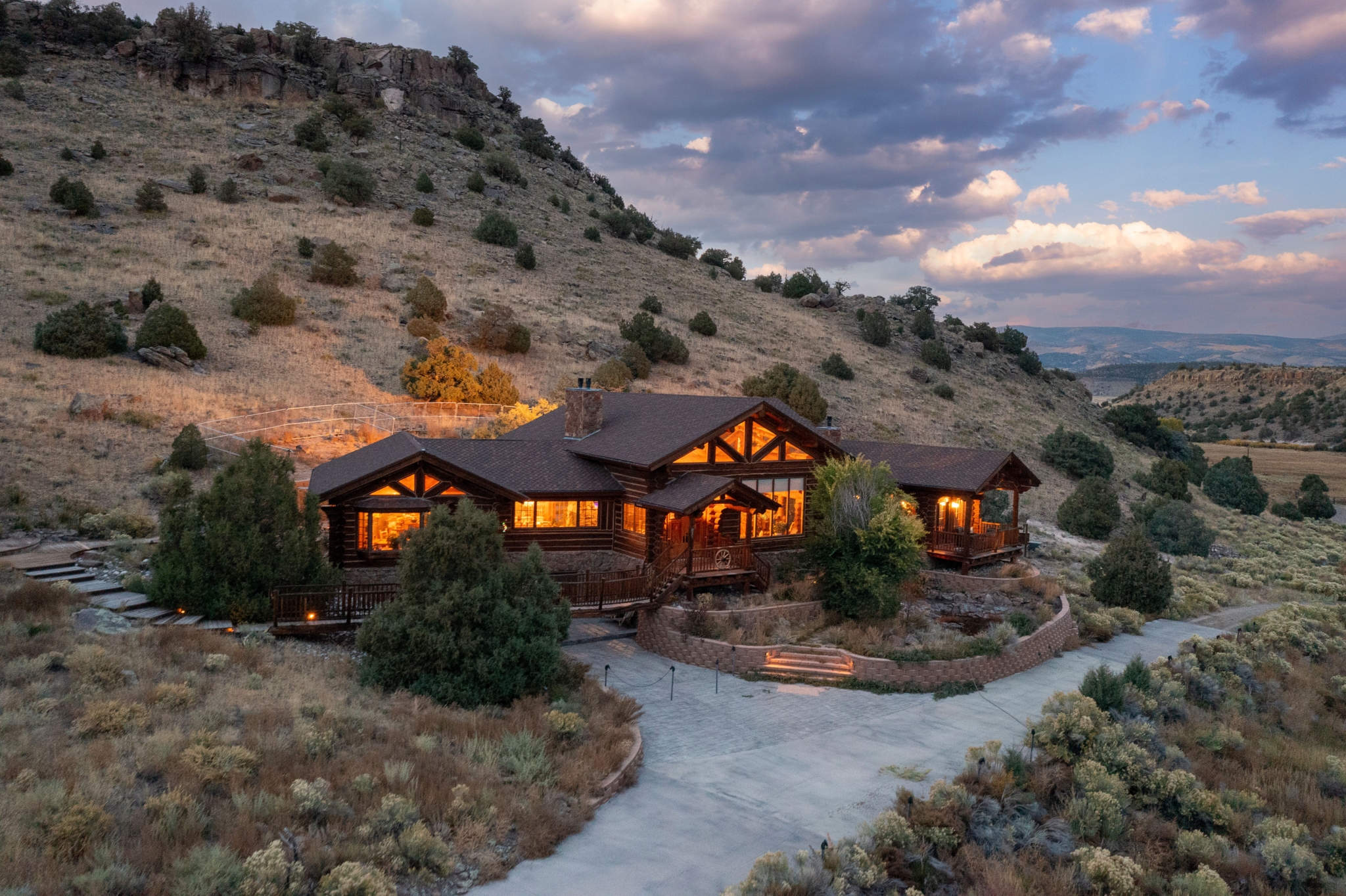 But the crowning jewel of this Old West town may be the Ponderosa lodge, which boasts three bedrooms, three bathrooms as well as more elegant touches: a gourmet kitchen, designer lighting and amish hickory flooring throughout. And, even more uniquely, the home features an indoor stream, with a glass floor fixed atop the cascading water.
Nature lovers will also enjoy panoramic views of the Rocky Mountains and close proximity to the Joyful Journey Hot Springs Spa and Great Sand Dunes National Park.
"My favorite part of the property is the fact you can step back in time and experience another era in our history yet have the conveniences of modern amenities at the tips of your fingers," said listing agent Adrienne Haydu of Berkshire Hathaway HomeServices Colorado Properties. Pricing for the entire 320-acre piece of land is currently set at $4,700,000.