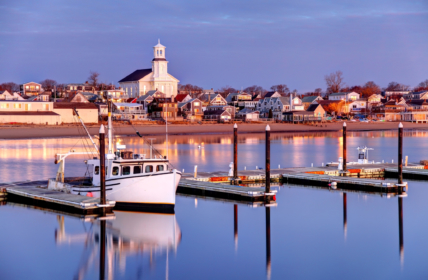 The Cape Cod real estate market remained strong coming off a record-setting 2020.
Single-family homes in January sold on average 64% faster than those on the market in January 2020, as multi-offer situations continue across a market with limited inventories.
"It's not an exaggeration to say this is the best time in terms of price and speed to sell your house on Cape Cod," said Cape Cod & Islands Association of Realtors Chief Executive Officer Ryan Castle in a press release. "We have reports of homes getting more than 50 showings in a weekend and more than 10 offers."
According to the CCIAOR, 361 homes sold in January including 297 single-family homes and 64 condos at a median sales price of $570,000 for single-family homes and $302,500 for condos. In comparison, in January 2020, 345 homes sold at a median sales price of $427,250 for single-family homes and $300,600 for condominiums.
New listings of single-family homes last month were down 42.6% from January 2020. Condominium listings were down 17.2% during the same time period.
Pending sales at the end of January saw a 33.8% increase for single-family homes and a 65.5% increase for condominiums.
According to CCIAOR's Housing Affordability Index, the report also found Cape Cod housing was 20% more unaffordable despite record buying power with historically low interest rates.