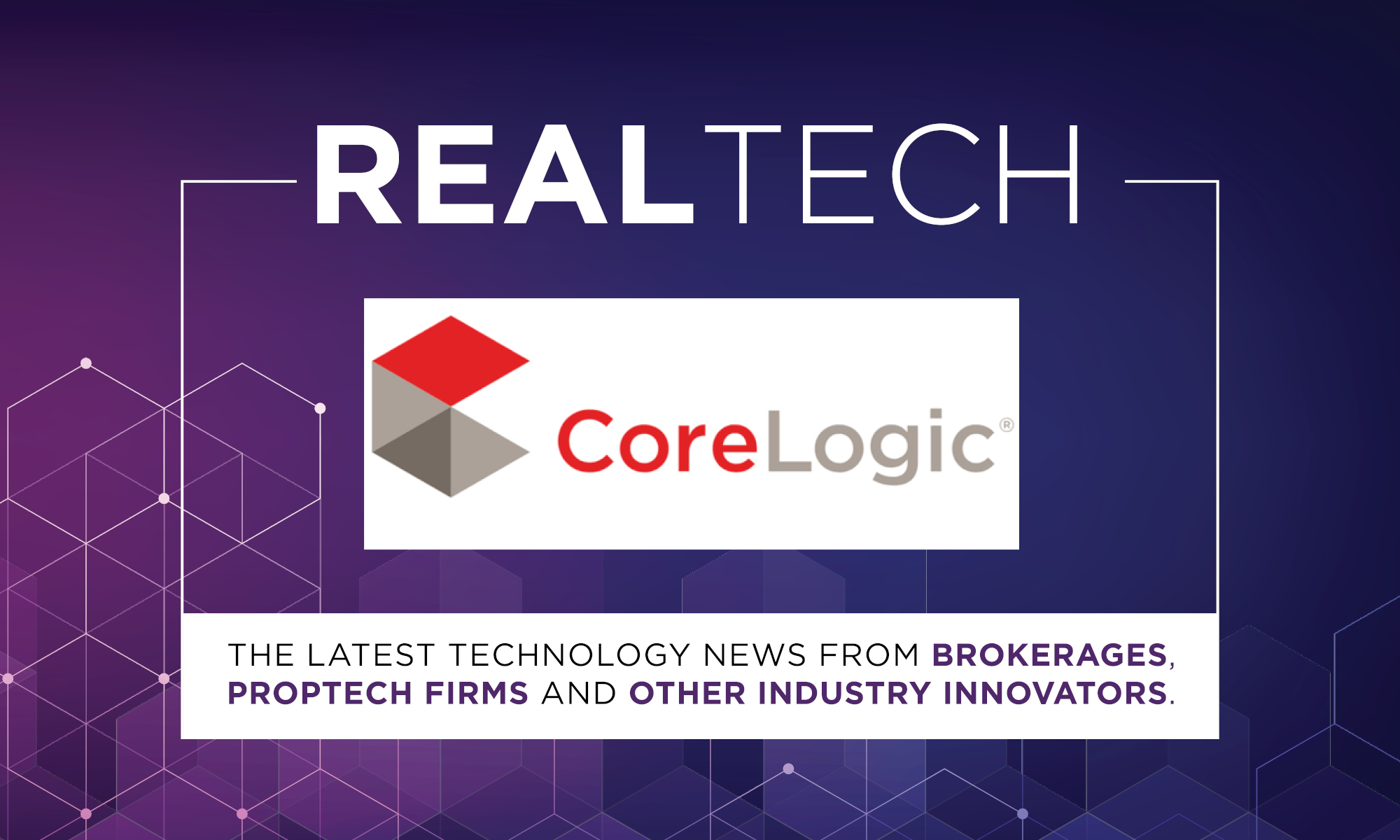 CoreLogic has released two new tech tools that aim to help real estate professionals more easily navigate the new world of coronavirus and social distancing.
The company's new OneHome platform offers a portal for brokers to connect buyers with verified and recommended mortgage lenders, inspectors, insurance companies, and contractors. It also establishes communication channels to keep agents and clients connected throughout the process.
The platform launched this year with Ohio-based Yes MLS and is expected to be available by the end of the year to more than 850,000 agents who use CoreLogic's market-leading multiple listing platform.
"We believe that the OneHome tool is a major step forward in providing millions of home buyers with a richer and more efficient experience when buying and owning a home, and we are thrilled to continue to enable real estate professionals and other participants around the U.S. to make the dream of homeownership a reality every day," Frank Martell, CEO of CoreLogic, noted in a press release.
CoreLogic also released HomeVisit, a marketing services portal, to further enhance the homebuying experience by offering users high-quality print imagery, 3D modeling, virtual tours, direct mail capabilities and single-property websites.
HomeVisit allows agents to do multiple things like navigate fragmented procurement services ecosystems and engage with multiple vendors in one integrated workflow. These key features, as well as those other video marketing tools, help agents increase leads, boost sales and sell homes faster, while simplifying the homebuying experience for clients.
"The U.S. and global housing markets are undergoing unprecedented transformation, and today's buyers and sellers demand a more effective and seamless experience. With the changing demographics of the first-time homebuyer and strong demand driving real estate transactions across the country, it is the perfect time to take our HomeVisit suite of high-impact marketing services from a regional to a national platform," Martell said. "Over the next year, we expect to have HomeVisit on the desktops of 850,000 real estate professionals, helping them drive value for the millions of people looking to find, buy and protect the homes they love."