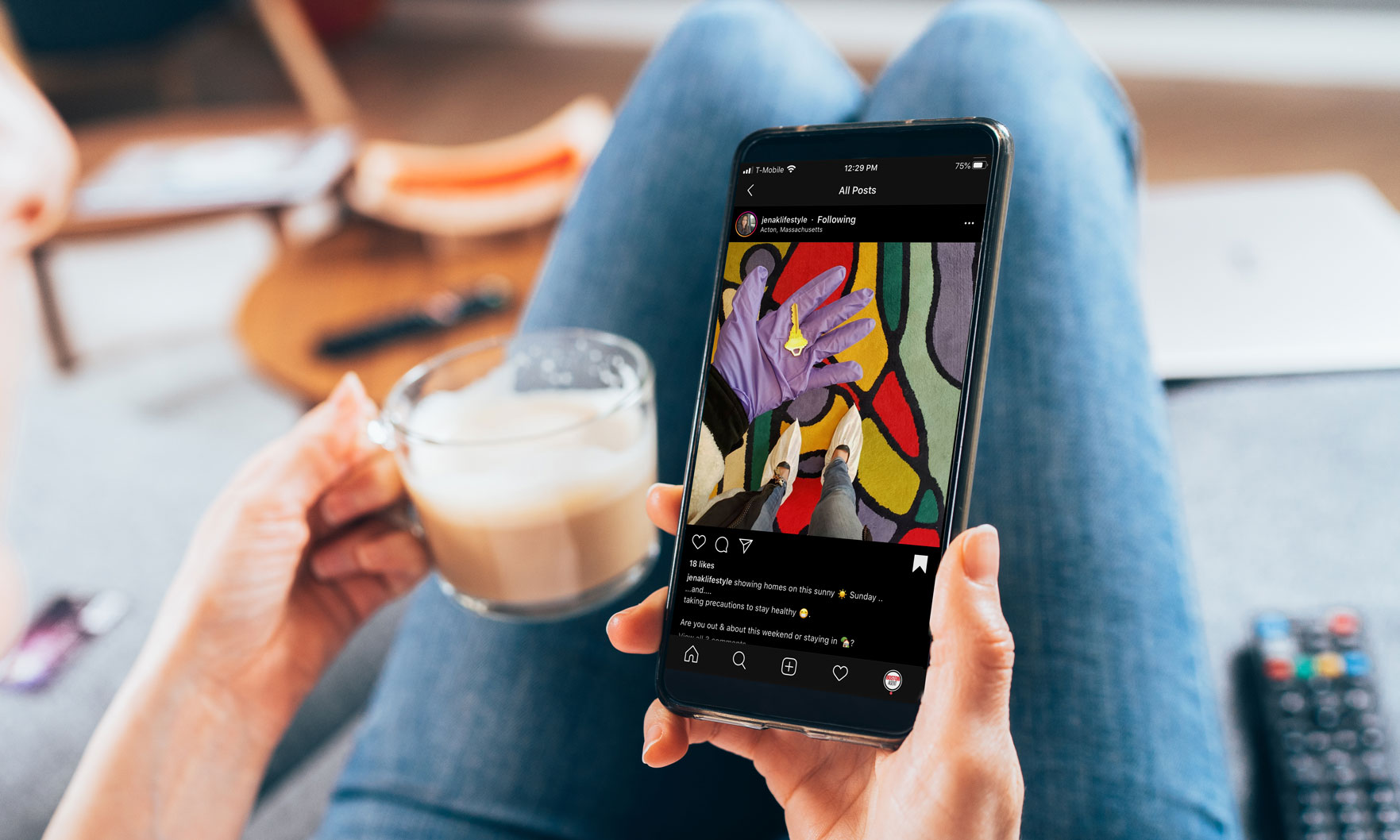 In this time of social distancing, there's a fair amount of scrolling through social media happening. And despite all the doom and gloom out there, we've had our timelines brightened by the acts of goodwill, charity and positivity we've seen from many of our readers. Here are a few of the Instagram posts that have delighted us over the past few days.
Jena Khabazeh with Keller Williams Merrimack Valley is working to stay safe (and colorful!) at an open house in Acton last weekend.
Keller Williams Realty is urging calm, sending out positive vibes and reassuring clients that they're supporting them "every step of the way."
The Wilson Group's award ceremony was canceled – but they're still celebrating by posting the agents' names and awards!
Movement Group says, "Cancel your plans, we're staying in!" Check them out online for virtual tours of their properties.
Team Shant Banosian is using this time to help raise funds for The Greater Boston Food Bank.
More love for the The Greater Boston Food Bank from Ricardo Rodriquez & Associates.
"Keep Calm and Wash Your Hands" on this "Hands Free Open House Sunday" with Joanna Schlansky.
While you're stuck at home find out how much your home is worth! Classified Realty Group is offering virtual home estimates.
* This article was compiled by Atlanta Agent staff.