Boston scores highest share of new residential high-rises in U.S.
by Meg White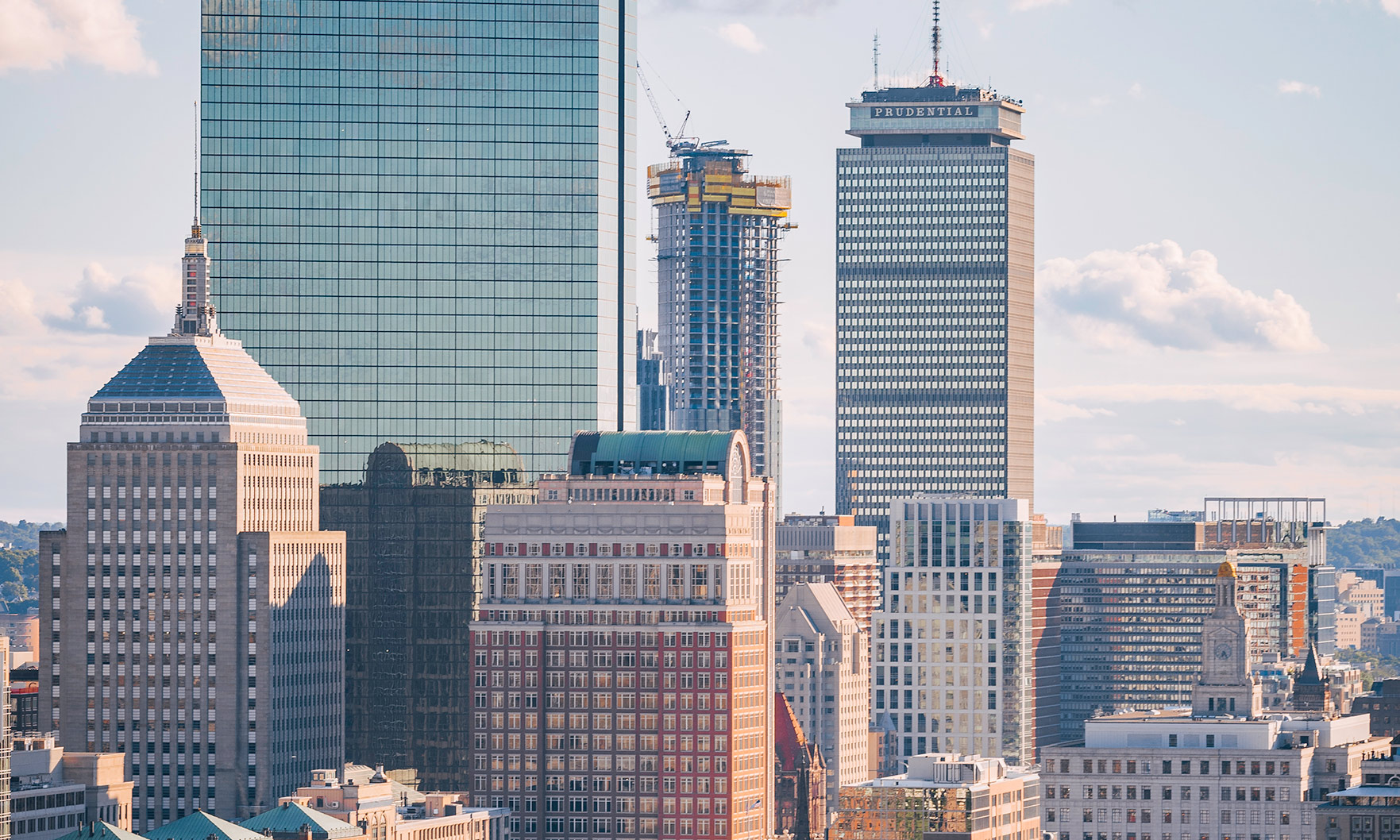 While skyscrapers usually command the attention of the office sector of real estate, a new study shows that multifamily applications of this architectural style are on the rise in Boston.
Apartment search site RENTCafé analyzed data on multifamily buildings from commercial real estate data source Yardi Matrix to see how the share of high- and mid-rise buildings has increased over time.
For the purposes of their report, RENTCafé characterized low-rise buildings as buildings with four or fewer floors, mid-rise buildings as being between five and 12 floors, and high-rises as being those that have 13 floors or more. Skyscrapers (which were lumped into the high-rise category) are buildings with more than 40 floors.
Boston surprised RENTCafé researchers by beating out New York for the highest share of new high-rise multifamily buildings this decade. In the last 10 years, 55 percent of residential buildings completed in Boston have had more than 12 floors.
This is a relatively new phenomenon in Boston. Between 2010 and 2018, 24 high-rises went up throughout the city, compared to six between 2000 and 2009 and none between 1990 and 1999.
Average floors have also increased in the city over this same time period, with this decade seeing 15, as opposed to the 13 and six floor averages of the previous two decades. National averages are much lower, but still show the same upward trajectory that Boston has seen. Thirty years ago, in the '90s, the average residential building in the U.S. had three floors. The following decade, the average height was around four stories, and this decade, which in general saw the biggest boost in high-rise construction, the average building height rose to six floors.
In terms of the rest of the distribution, 11 percent of Boston's multifamily buildings were low-rise in nature, and 34 percent were classified as mid-rise.
Florentina Sarac, a researcher for RENTCafé, noted that the rising cost of land may factor into more developers choosing to reach for the stars. "With demand for apartments strong across the country, combined with the scarcity and value of land sharply increasing, developers in urban areas are looking upwards," she wrote on RENTCafé's blog.