Should Boston brokers disclose home hauntings?
by Shanice Harris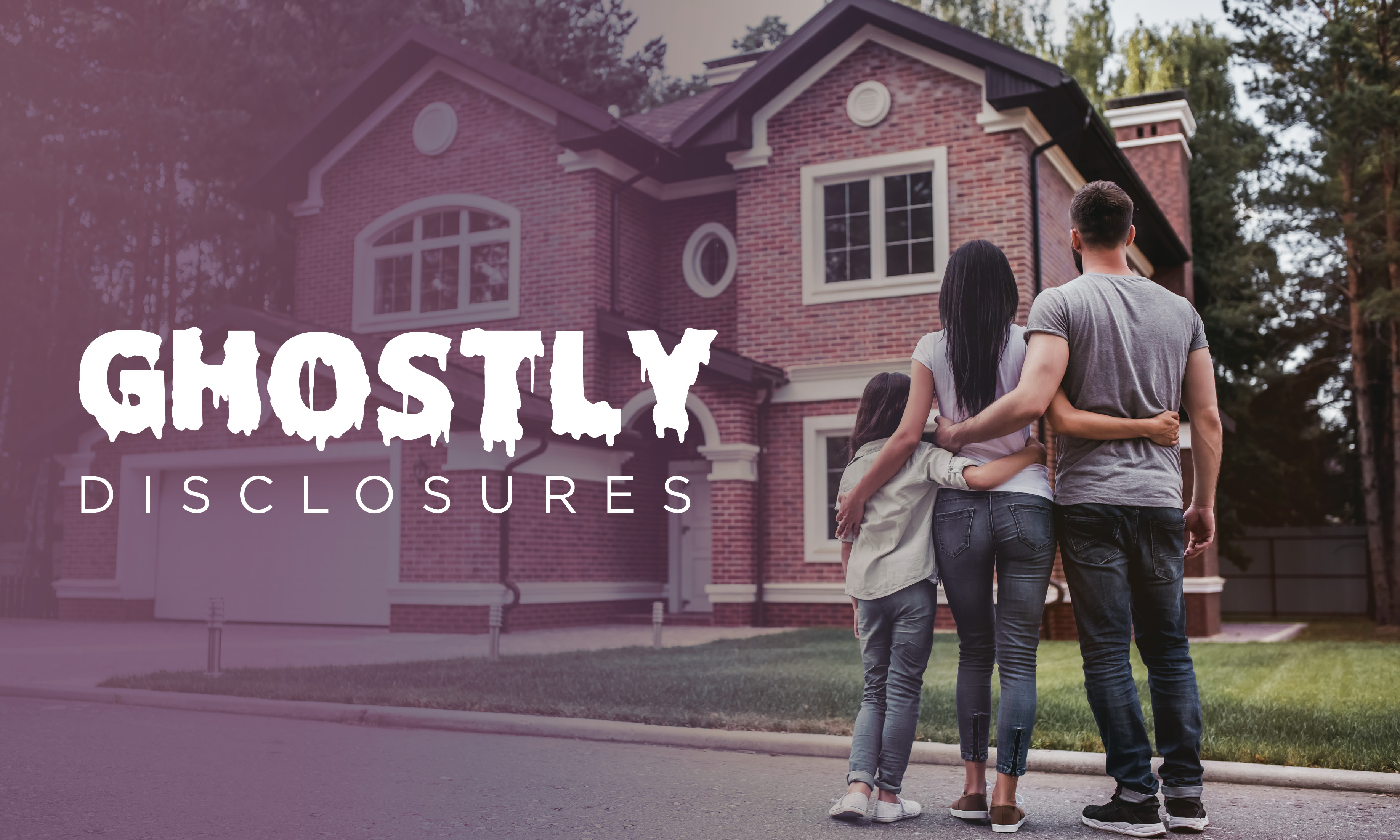 Most real estate professionals know the ins and outs of disclosing physical damage or immediate hazards about a home to potential buyers. Whether it's faulty wiring in the basement, or mold damage due to moisture, there's a disclosure form for that. But what about issues with the property that aren't so apparent — more psychological, stigmatized… or even haunted?
A stigmatized property is any building that has a detrimental issue that is not related to the physical condition of the house. This could include a sordid history — say, a murder or suicide on the premises — or even a belief that the house has a supernatural visitor. Under Massachusetts law, real estate professionals are not required to disclose if a property was the site of a murder, suicide, or felony — this even includes the alleged sighting of paranormal activity. "The law specifically states that there is no affirmative disclosure obligation in those situations," said Catherine Taylor, associate counsel for the Massachusetts Association of Realtors. "However, if an agent is asked directly about one of those items and the agent has direct knowledge of that, then they have to answer truthfully. They can't intentionally misrepresent or make a false statement."
Brokers in Massachusetts should count their blessings, as several other states throughout the country are much more specific about their disclosure laws. In California, anything that could affect the material value of a home is required to be disclosed. That includes death and property that is stigmatized, such as a property that is known to have a haunting past. "Anything that affects, or could potentially affect, the material value of the property needs to be disclosed," said Cindi Hagley, owner of the Hagley Group in Pleasanton, California. "If there's been a death on the property in the last three years, that must be disclosed. Manner of death doesn't need to be disclosed, but if we're asked about it as licensed [real estate professionals], we want to disclose that if they ask about it …"
Hagley, who's known throughout California as the stigmatized home specialist, noted that it's not just about ghostly visitors. "Stigmatized homes could be a meth lab," she said, noting that haunted houses are relatively rare. As a consultant for many agencies around the country, she always recommends that agents disclose as much as possible, even if the state doesn't require it. "If there was a mass murder on a piece of property and a buyer who was looking from out of state doesn't know this, I think the buyer should know that that happened," she said, noting that the buyer could have a case for a lawsuit.
Taylor doesn't see the Massachusetts law changing any time soon. As long as agents are fulfilling their responsibilities to their clients, she doesn't think there will be a push to upgrade the law. "Disclosure of any sort of defect in a property, that obligation is on the listing agent, not on the buyer agent, in fulfilling their fiduciary duties to their client they should be having conversations about what's important," she said. "And if [potential hauntings] is a factor that is important to their client, they should know to ask a listing agent whether they have any knowledge of whether the property would fall into this category."
Agents across the country have had to deal with spooky homes that have a pretty dark history. Robert Giambalvo, a Redfin agent based in California, recently sold the infamous Los Angeles house that was the site of the Manson murders of Leno and Rosemary LaBianca in 1969. The "Ghost Adventures" host Zak Bagans bought the home, which makes obvious sense for his interest in the supernatural. Giambalvo said he didn't experience anything strange or out of the ordinary while showing the home, but his biggest challenge was weeding out the serious clients from the Instagrammers wanting a photo-op. "We probably had over a hundred tour requests, probably only showed it to about 20 people," says Giambalvo. "There's no photography allowed … they have to demonstrate their ability to purchase." This included clients showing Giambalvo their bank statements and getting pre-approval from their banks.
Aside from the home's gruesome history, the 280-degree views of downtown LA made the home desirable to many, Giambalvo said. Many buyers didn't even ask him questions about the home's past. "How long does something need to pass where something like that becomes insignificant?" he asked. "I bet you that most of the people that saw the house were probably born after 1968, so it's not really a significant thing to them."
Hagley's advice when showing stigmatized homes is to keep your emotions out of it when dealing with a buyer. "If you're showing an allegedly haunted home, be neutral because you don't know how that prospective buyer feels," she said. "If you're in a home, be respectful. Also, if you do believe in the paranormal, the last thing you want to do is upset one of these spirits."