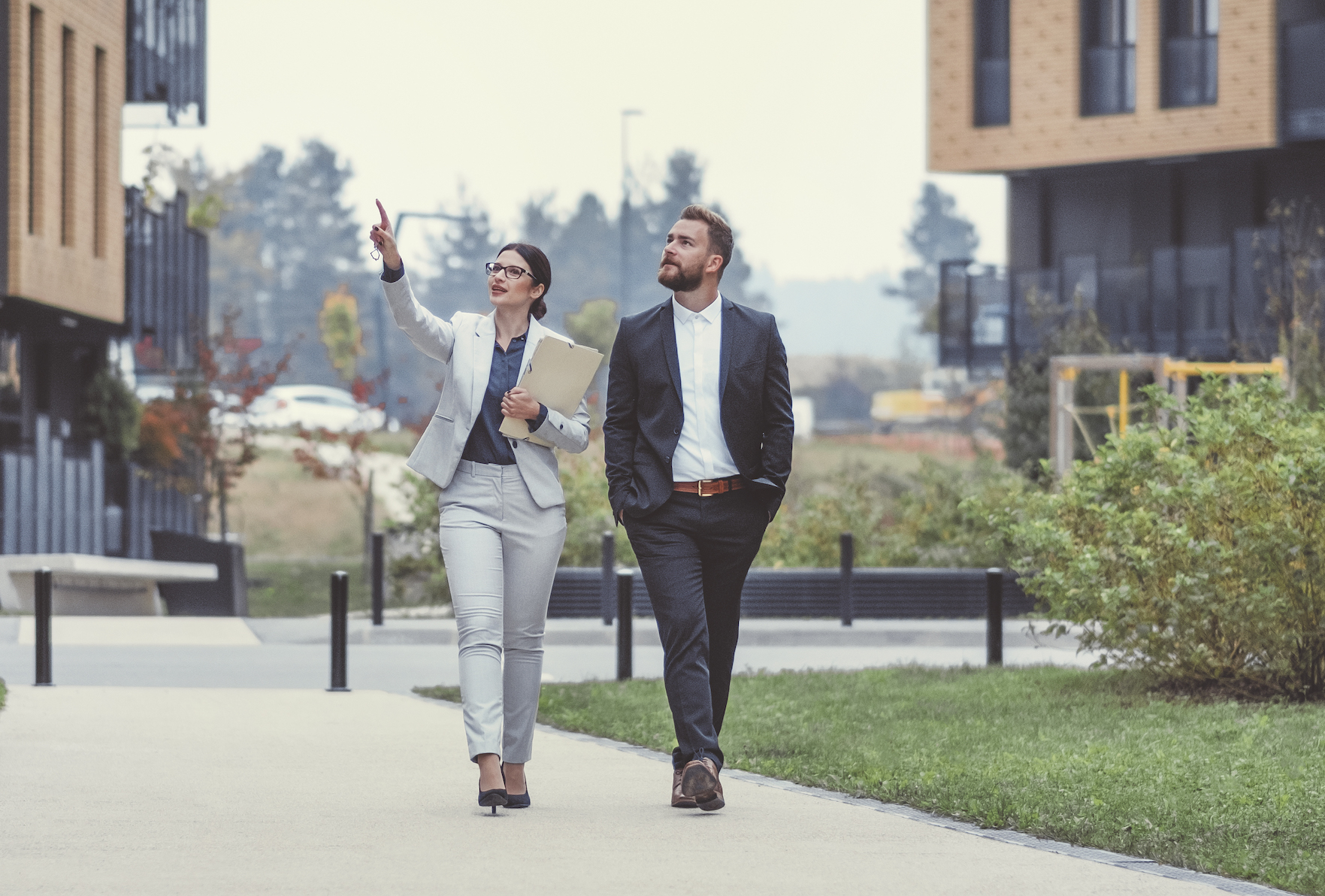 Most first-time homeowners follow the traditional home-buying cycle—they purchase a condo or house, and a few years later, they sell it and purchase a bigger home that they live in for decades. Even if they have a great experience with you as their buyer's or seller's agent, they only have a reason to work with you once or twice. So, there you are, with many previous clients who love you, but don't seem to do much more to help your business other than giving you glowing reviews on Yelp.
Investors, on the other hand, buy again and again. They're the gift that keeps on giving. If you help them grow a portfolio, you become a critical part of their operation.
Still, finding more investment property clients generally doesn't happen without a bit of effort. Sure, you might get the occasional inquiry from an existing landlord looking to expand her portfolio of rentals. But there is a significant opportunity to win over people who have the financial means to buy investment property. They just need someone to help them take the first step forward. I'm talking about the people who have either never thought of a rental property as an investment option, or those who have thought about it but haven't taken action because they don't know where to start. They feel intimidated by the whole process.
If you're interested in finding more investment property buyers, here are a few steps you can take:
Reach out to the buyers you've already worked with
You're probably not reaching out to your database of previous clients as often as you'd like to or you should be. Don't worry—you're not alone.
Having spent more than 15 years working with thousands of real estate agents, a common excuse I heard them give for not doing more outreach was wanting to make sure all communications were providing value to their customer base. After all, there are only so many "happy holidays" and general "checking in" emails you can send to past clients.
Asking previous clients if they've considered buying a rental property as an investment, and letting them know that now is a great time to become a rental property owner, is a genuine value-add. Simply putting together a brief, thoughtful email asking if they'd like to discuss whether investment property ownership is right for them will likely start some valuable conversations. 
Help your buyers choose a budget
Particularly for clients who have never purchased an investment property before, they'll likely need some help deciding on a budget. In your first meeting, ask them a series of questions to help them determine what a reasonable budget is for their investment property. A few example questions:
What investment size (cash) are you looking to make?
How much equity do you have in your current home?
Are you most interested in income or value growth?
Are there other real estate holdings in your portfolio already?
Another option your client could explore is financing 100 percent of their investment property purchase. If this is something your client is interested in, you could consider connecting them with your preferred mortgage lender to discuss further. Also, if they have an investment portfolio at a major brokerage house, they'll likely find preferred mortgage products available to them there.
Property analysis to guarantee a good market fit
One of the biggest concerns a first-time investment property buyer has is whether the property will be a good investment—specifically, will it be cash flow positive, and will it increase in value?
You obviously don't have a crystal ball, but looking at the following considerations can help give your client a good sense of how much rent you'll be able to get for the unit:
Previous rental price: If the property was a previous rental, you can look at how much it rented for, and whether there were gaps in occupancy.
Rentals of similar properties in the neighborhood: While tools like Zillow's Zestimate can give you a sense of how much a property will rent for, I wouldn't recommend relying completely on these. Create a list of similar properties on neighboring streets that rented in the last year. Show your client the comparisons, and they'll feel well served.
Show them the math: Take the expected rent and subtract the expenses on the unit including cost of capital, insurance, taxes, condo fees, and any other expected costs. Show them what their net profit will be. Then, add this to expected value appreciation and the amount of the mortgage being paid down and show them just how the investment will perform.
Communicate that you can make the right vendor introductions
After buying a home, it's fairly common practice for buyers to ask their real estate agent for contractor recommendations. Very often, real estate agents have a list on hand ready to share.
Similarly, for clients who want to own an investment property but don't want to do the work of being a landlord, let buyers know up front that you have a network of professionals that can help with everything from tenant application screening to rent collection, maintenance, and taxes. If your brokerage also manages rentals, you might even provide some of these services yourself.
For any agent who's reading this, I challenge you to start drafting your first outreach note to existing clients today. After all, with a strong rental market in many cities such as my hometown of Boston, investment property ownership is a great first topic for your proactive summer communications.
By Dave Friedman, CEO and co-founder, Knox Financial
Dave has more than 15 years of experience starting and leading technology companies in the real estate industry. In 2018, he co-founded Knox Financial, which offers a smart and frictionless way to turn a home into an investment property, manage that investment property, and secure the appropriate financing for a new home. Prior to Knox, Dave founded Boston Logic, and served as the company's CEO for more than a decade. At Boston Logic, he led the company in becoming a leading provider of real estate brokerage software. Dave sold Boston Logic in 2016, and continues to sit on the board. Boston Logic now operates under the name Propertybase.