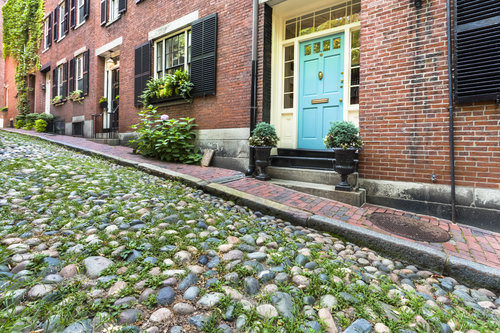 Beacon Hill, Massachusetts was named the seventh-most expensive neighborhood to live, according to a ranking by Realtor.com.
With an average listing price of $3.1 million, it is known as one of America's most prestigious neighborhoods. Former Secretary of State John Kerry owns a townhouse in this historic neighborhood located right in the heart of Boston.
"All the power players live here: doctors, attorneys, guys who work in wealth management and finance," says Collin Bray, a real estate agent at Century 21 Cityside in Boston told Realtor.com. "The reason why this neighborhood is so expensive is because Boston is evolving around it. Facebook and GE have offices here, and Reebok just moved their corporate headquarters into the seaport."
Luxury buyers in Beacon Hill can find a mixture of condos and homes that range from $10 million to $15 million.
The top 10 most expensive cities are:
Atherton, California

Los Altos, California

Tribeca (New York City), New York

Median, Washington

Fisher Island (Miami Beach), Florida

Glenbrook, Nevada

Beacon Hill (Boston), Massachusetts

Woods Hole, Massachusetts

Snowmass, Colorado

Wilson, Wyoming