3 misconceptions about jumbo loans for luxury homes
by Kelly McCabe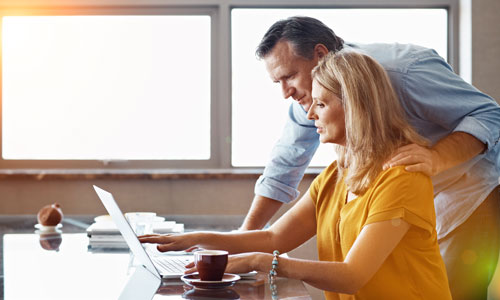 Luxury homes may have high-end finishes, exclusive addresses and big price tags, but obtaining a loan to buy one isn't much different than for that of a standard home. In fact, Maryruth Ryan, senior mortgage sales manager of TD Bank, says there are many misconceptions about lending for luxury homes.
Whereas borrowers in the standard market might be most concerned with qualifying in general, borrowers in the luxury market have more options and thus are more focused on types of products that are best for them and their home. "In this loan market, buyers of these homes are usually well-qualified, so it's up to us to help them find the loan option that makes the most sense for them," Ryan says before dispelling the most common misconceptions:
Jumbo loans are harder to get. In most of the country, a jumbo mortgage is a loan that's more than $417,000, according to Zillow. And while that's more than loans for a typical home, requirements to qualify are essentially the same — lenders still will analyze a borrower's credit score, down payment and funds left after closing. One potential difference, though, is that the required debt-to-income ratio for jumbo loans may be stricter: Ryan says Fannie Mae may approve loans for people with up to 50 percent debt-to-income ratio, while the ratio for jumbo lenders may be much lower — sometimes as low as 43 percent.
Rates will be higher. Since the market crash of 2008, mortgage rates for jumbo loans have been the same as those for loans that conform to Fannie Mae and Freddie Mac regulations, according to Zillow. Before the crash, rates often were at least .25 percent more. Why? Those lenders were thought to be taking more of a risk because loans couldn't be sold to Fannie or Freddie.
Down payments have to be larger. It's natural to think that a more expensive home with a jumbo loan must also require more of a down payment, but that isn't the case, Ryan says. With some financing options, it's possible for jumbo loan recipients to put down less than 20 percent — even as little as 10 percent. Many of her clients also take advantage of TD Bank's blended loan option, which offers financing on 80 percent of a mortgage and 10 percent of a second mortgage.
Ultimately, lending for luxury homes may have some different rules and requirements, but at the end of the day, Ryan says the customers' needs and wants are often the same, and good communication is a lender's most important asset. "Customers want to know what is needed from them to qualify for the loan early in the process, so that they can close on their home in time," she says.