Boston sales steady as buyers 'more motivated than ever'
by Megan Donofrio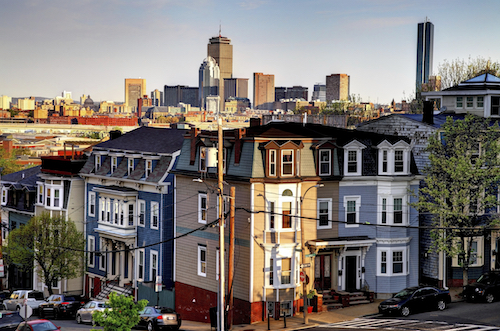 Home and condo sales in Boston remained near record levels in January 2018 despite dipping 5.9 percent to 787 from January 2017, according to the Greater Boston Association of Realtors. That marks the fifth-highest sales total on record and is above the 15-year historical sales average of 699 for January.
"The cold winter weather and distractions of the holidays did little to diminish buyer interest and enthusiasm over the past month," said GBAR President Marie Presti. "If anything, with inventory in short supply, buyers appear more motivated than ever with a new home at the top of their shopping list for the new year."
The median sales price for a single-family home jumped 6 percent in January 2018 to $551,000 from $520,000 last year.
Statewide sales struggle
January marked the second consecutive month that single-family home sales failed to surpass 10,000, according to the Massachusetts Association of Realtors. Closed sales for both single-family homes and condominiums were down in January compared to the previous year while single-family homes and condos both saw price increases.
January 2018's number of single-family home sales totaled 3,414, down 1.2 percent from January 2017. In that time, the median home price of single-family home grew over 4 percent, from $354,900 in January 2017 to $369,000 in January 2018. Of the last 27 months, 26 have seen median prices rise or remain flat.
Condominium sales statewide in January were down 6.7 percent to 1,231 from 1,320 a year ago. The median price of a condo jumped 6.1 percent to $369,000 in January 2018 from $354,900 last year.
Inventory hits record lows
Contributing to the decline in sales statewide was a lack of inventory, which hit a record lows in January. There were 31.8 fewer single-family homes on the market January 2018 (9,188 available), compared to January 2017 (13,471). Year-over-year the number of available condos fell 6.7 percent in January 2018 (1,231 available) from a year ago (1,320).
"The dearth of inventory coupled with the downturn in new listings this month compounds the problem," said MAR President Rita Coffey. "The market is still busy and very competitive. Buyers need those new listings to keep their options open."