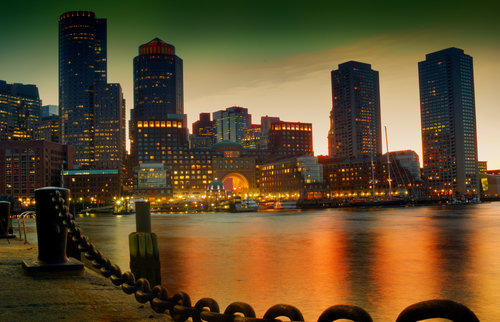 Since 2007, the Boston Harbor Garage has been the subject of a number of tried and failed redevelopments, and its owner, the Chiofaro Co. has stepped up to the plate with another proposal. The Boston Development & Planning Agency recently filed a plan with the state to allow the owner to build a 600-foot tower and requires it to "set up a fund worth up to $30 million to compensate the nearby New England Aquarium for business it might lose during construction and once the tower opens," the Boston Globe reported. If it goes through, the building would be the tallest in Boston Harbor.
Elsewhere in recent Boston real estate news:
Mayor Martin J. Walsh continues to demonstrate his commitment to affordable housing, announcing more than $15 million for the production and preservation for seven affordable rental projects across the city.
A luxury community for seniors recently opened in Boston's Cleveland Circle neighborhood, according to Boston Real Estate Times. Amenities for the residents of the 92 apartments at Waterstone at the Circle include a theater, art studio, card room and lobby bar with personal wine lockers.
Beacon Hill is home to the most expensive ZIP code in the state, according to a new report from PropertyShark. The ZIP, 02108, now ranks as the 81st most expensive in the country with a median home price of $1.43 million. Meanwhile, Wellesley and Newton have the second and third most expensive ZIPs in the state.