Boston suburbs adding 3x as many renters as city, study says
by Joe Ward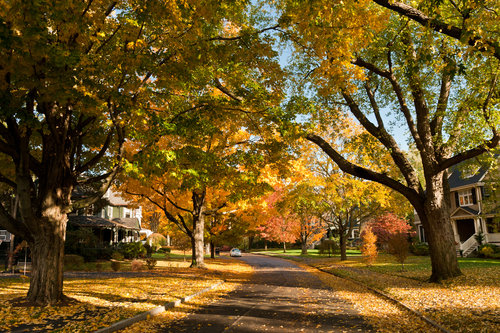 Boston's suburban markets are looking more desirable — or, at least, more affordable — than the city itself, as the number of new suburban renters has tripled the growth in city renters, according to a new study.
Between 2011 and 2015, the Boston metro area added 21,700 new suburban renters and just 6,800 urban renters, according to RentCafe.com, an apartment searching website. The study looks at the growth of suburban versus urban renters in the top 20 markets in the country to see where renters are now preferring to live.
Though it is generally understood that high-density urban areas feature a high concentration of renters, the current reality is that renters are now as interested in the suburbs as the city. Boston is ground zero for this change, as it is one of just three cities where suburban renters outnumbered urban ones by three-to-one. In fact, the Boston area is fourth in the country for highest concentration of renters in the suburbs, with 60 percent of area renters living in the suburbs.
Price a big reason why
Boston added the second lowest amount of urban renters between 2011 and 2015, with St. Louis's 4,400 new city renters coming in last.
There are different reasons why St. Louis and Boston are adding the fewest residents interested in renting. In St. Louis, the draw of the suburbs has more to do with geography and the job market. In Boston, it's likely that new renters are preferring the suburbs because of costs.
Boston had the third-highest median urban rent of $2,642, and a much more affordable suburban rent of $1,862, according to RentCafe. St. Louis, by contrast, had virtually no difference in its suburban-versus-urban rent rates, suggesting that residents there are choosing their location for different reasons.
The trend may be changing in Boston. With housing stock composed primarily of low-rise and single-family units, there simply aren't a lot of rental properties in the city. That is changing, however, as the city seeks to end its housing shortage and affordability crisis by adding more rental units. The Wall Street Journal reports that there are 14 million square feet of real estate being developed in the city, and that about 80 percent of it is apartments and condominiums.