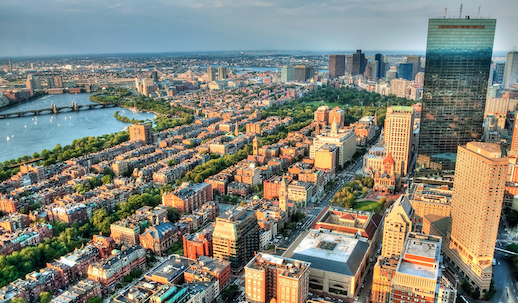 Spring buying season has officially begun, however, the Boston area could use some more homes to choose from.
As it turns out, the lack of housing inventory in Boston is not only causing higher home prices and crowded open houses, but it has also thrown a wrench into the traditional homebuying seasons, according to a report from the Boston Globe. 
With Boston firmly a seller's market, buyers are no longer waiting for the spring to look for new homes. With rising sales prices and ever-declining inventory, year-round homebuying is now the norm, experts say.
"I feel that there are more buyers now than typical years in the winter months," Metro Boston agent James Gulden told the Boston Globe. "The kind of seasonal aspect of things has gone out the window due to these low inventory levels."
It would seem that no matter how early you start looking, facing brutally low inventory levels is unavoidable.
This consistent trend is seen in the Massachusetts Association of Realtors' home and condo sales figures for January. While home sales are up by 3.2 percent compared to last year, inventory has dropped dramatically. Single-family home sales have dropped from 16,951 in January 2016 to 11,259 in 2017. This 33.6 percent drop marks the lowest inventory of single-family homes in the last 12 years, according to Paul Yorkis, president of the Massachusetts Association of Realtors. This decrease marks the 59th time in the last 60 months of year-over-year inventory decreases for single-family homes according to the MAR report.
In January, the median price of a single-family home sold in Massachusetts reached $342,500, a 7 percent increase from January 2016, marking the highest median sales price in over a decade, just shy of the $349,000 peak in 2006, according to a recent report from the Warren Group.
Condo sales have increased by 4 percent since last year, with 1,278 sold in January 2017, according to MAR. The median price of a condo increased 6.5 percent, from $310,000 in January 2016 to $330,000 in January 2017.
The January figures confirm the state of the housing market, where home sales rise with less inventory for buyers to choose from, and more expensive price tags.
"It's been the same story the past two years," Gulden told the newspaper. "Every time I'm expecting the competitiveness to ease a little bit, but every year it becomes more of a seller's market."