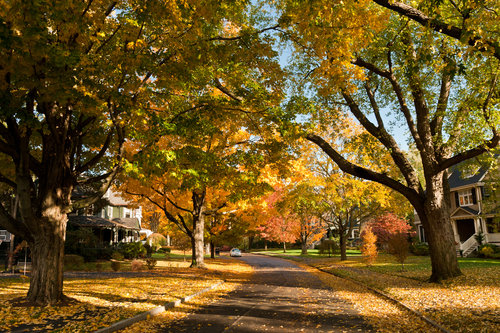 Last month, there were 121 home sales in Newton, making it the top-selling suburb in Greater Boston. So far this year, there have been 645 sales in the town, which also puts it at the top.
What is it about Newton that makes it such a draw for homebuyers? Below, we have spotlighted some of the area's most compelling qualities.
1. High Livability – Newton was rated the third-best place in the country to raise a family by Livability, with special mention being made to the town's unique character. Thanks to its unorthodox grid – 13 small villages, rather than one dominant downtown – Newton has several village centers spread throughout with their own restaurants, shops and bars.
2. It Ain't Easy Being Green – Newton Centre is the fourth-greenest neighborhood in the U.S., according to a recent Redfin study. Along with 49 percent of its homes earning "green" marks, Newton also provides free energy assessments and energy efficiency programs to its residents, and the Green Newton non-profit provides free home solar evaluations. Since 2008, more than 2,600 Newton homes were able to reduce the total carbon emission by 2,000 tons, and save an estimated $760,000 annually.
3. Superlative Education – Massachusetts is renowned for the high quality of its schools, but Newton takes that standard to a ridiculous level. According to an analysis we conducted of state data, Newton's school system has one of the highest graduation rates in The Bay State, with 95.5 percent of its high schoolers graduating. Plus, Newton is home to Boston College, which was ranked No. 30 among national universities in U.S. News & World Report's latest ranking.
4. The Great Outdoors – Newton also boasts some of the most scenic spots in all of Massachusetts. From Bullough's Pond, to the Chestnut Hill Reservoir, to the 33-acre Crystal Lake, Newton's outdoor spaces are a considerable draw.