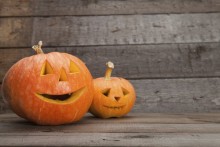 According to Zillow, Boston is No. 7 on the list of best cities for trick-or-treating. San Francisco has topped the list for the fifth year in a row. Other repeats include Minneapolis, Denver and Seattle, along with new appearances by Nashville, Jacksonville, Charlotte and Dallas.
Zillow also ranked the best trick-or-treat neighborhoods in the Boston area:
Beacon Hill
North End
Charlestown
West Roxbury
Back Bay
Zillow compiled the list using four different variables, including the Zillow Home Value Index. The Index highlights the value of homes in single-family residences. They also looked at how close each house is to its neighbor, the age of the residents who live there and local crime data.