Low mortgage costs and high equity contributed to a healthy housing market in Boston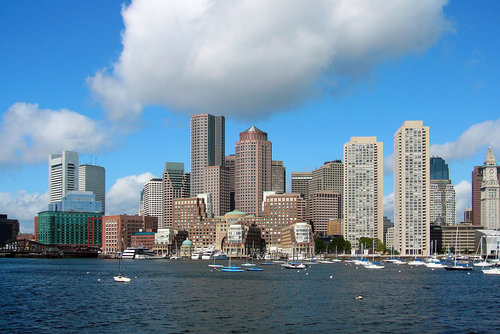 Boston has the healthiest housing market in the nation, according to a new WalletHub study.
The study, which compared the 25 largest metropolitan areas in the U.S. based on Census data and the American Housing Survey, ranked the cities based on various factors, including equity levels, percentage of mortgages "underwater" or "precarious," down payment percentages, the amount of time remaining until financial freedom from mortgages, mortgage costs, number of "easy" mortgages, first-time home-buyer assistance and access to financing.
Boston Mortgage Market on Top
Boston's mortgage market overall was ranked as one of the strongest, thanks to these factors:
Boston had the nation's lowest interest rates on first mortgages at 4.23 percent, compared to the national average of 4.71 percent.
Boston had the lowest share of "easy" mortgages, which Wallethub defines as a mortgage obtained with no proof of income, assets or debt. In Boston, 9.25 percent of first mortgages are "easy," compared to the national average of 17.02 percent.
Boston had the lowest percentage of "precarious" mortgages at 5.46 percent. "Precarious" mortgages are defined as being between 10 and zero percent equity. The national average is 9.97 percent.
Boston also had the second lowest amount of "underwater" mortgages, or mortgages with less than zero percent equity, at 6.67 percent, versus the national average of 15.12 percent.
Overall, Boston had the second highest equity level at 43 percent, compared to the national average of 30 percent.
Not everything was positive for Boston, but it wasn't enough to prevent it from grabbing the top spot. The city had the third highest down payment percentage, something which we've analyzed in covering Boston's longstanding, but improving, housing affordability issues.