Two surveys, one from Bankrate and another from Capital One, spotlight Americans' financial insecurities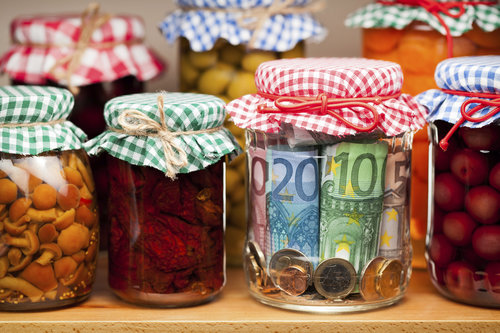 Twenty-nine percent of Americans have no emergency savings, and another 21 percent only have enough savings to cover three months of expenses.
Those troubling statistics came from the latest Financial Security Index, a Bankrate survey that assesses American finances.
Only 22 percent of survey respondents said they have enough savings to cover at least six months of expenses. The 29 percent who have no savings represents an all-time high in the survey's five year history, and is up from 26 percent a year ago.
"These results are further evidence that Americans remain woefully under-saved for unplanned expenses," said Greg McBride, Bankrate's chief financial analyst. "And rather than progressing, (Americans) are moving in the wrong direction."
A Savings Crisis in America?
The same day that the Financial Security Index came out, Capitol One released its 2015 "Challenge Your Savings" report, which found that 28 percent of Americans "always or very often" spend their savings to cover expenses. Other findings included:
Thirty-six percent of Americans reported that their income is not high enough to allow for much savings, and when they do save, it's to pay off debts.
Forty-six percent of Americans are not satisfied with their current financial status.
One in 10 Americans will not save any money for the rest of 2015.
Twenty-five percent of respondents struggle to keep up with their regular financial obligations.
What's Holding Housing Back
Low supply, low construction and tight lending standards have been favorite targets for industry analysts on why housing's overall recovery has been so moderate, but the Bankrate/Capitol One surveys touch upon a more compelling (albeit insidious) reason – many consumers lack the necessary funds to purchase a home.
And the Bankrate/Capitol One surveys are hardly the only assessments of financial insecurity in America. In April, NeighborWorks America reported that 33 percent of Americans have no emergency savings, up from 29 percent in 2014. Last summer, the Federal Reserve found that 52 percent of Americans can only cover emergency expenses through borrowing or selling possessions. And in March, Pew surveys found that household incomes have "hardly recovered" in 42 percent of households.
Given such financial hardships, it's no wonder why housing has not yet fully recovered, and why so many consumers remain on the sidelines.