Mandarin Condo paves the way for future Boston luxury real estate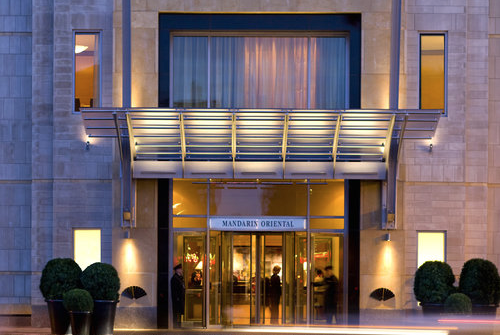 A two-bedroom, two-and-a-half-bath condo selling for $12.5 million at the Back Bay's Mandarin Oriental is impressive enough, but what sets a new record is not the price, but the price per square foot – $3,880 per square foot, according to Boston.com.
"It's shocking," said Kevin Ahearn, president of downtown condo brokering firm Otis & Ahearn. "That is the highest price by almost a thousand dollars a square foot."
The record was previously held by a four-bedroom, three-and-a-half-bath condo at the Four Seasons sold last year. The Four Seasons condo sold for $2,907 a square foot, at $10.2 million total. The Mandarin condo stands at 3,222 square feet – not small, but not notably spacious either. In 2011, it was sold for $5.4 million.
This deal, plus a pair of new super-luxury condo towers, seems to be a sneak preview of Boston's rapidly expanding luxury market.
"I don't think it's a one-off thing," Ahearn said. "It's a new high watermark. The world is awash in cash."