Single-family detached? Senior-related housing? New? Old? What homes do consumers want today?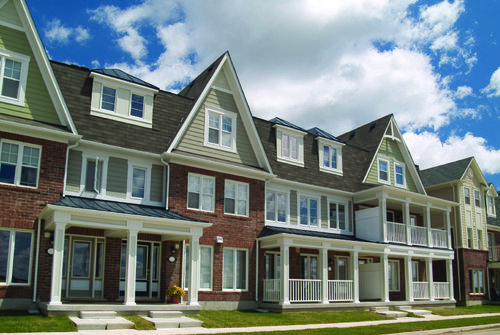 In the grand world of American housing, what properties are holding the most sway with homebuyers nowadays? And how do those preferences shift across generational lines?
In our continuing coverage of NAR's Generational Survey, we're looking at six key trends that you should be aware of when interacting with prospective clients.
1. Rein of the Single-Family Home – As if there were any doubt! Once again, 2014 saw the vast majority of homebuyers opting for the single-family detached home, with 80 percent of homebuyers aged 59 and younger purchasing that style of residence; the propensity towards townhouses and condos increased, though, as Americans aged, a trend that is born further out in our next point.
2. Lurching Towards Senior Housing – In 2014, 13 percent of buyers aged 49 and older opted for senior-related housing, and among buyers 69 and older, that share was 25 percent. By 2030, the entire Baby Boom generation will be 65 or older, so agents should begin bracing themselves for greater and greater demand in the senior-related housing sector.
3. Movin' Out and Away? – Also consistent with the senior-related/retirement housing trend, Older Boomers tended to move an average of 30 miles away from their previous residence when buying a new property; that contrasted with 20 miles for Silent Generation buyers and less than 10 miles for Millennials and Gen Xers.
4. New and Expensive; Old and Affordable – Given our extensive reporting in recent months on the soaring costs of newly built homes, it was hardly surprising that younger buyers are trending towards existing homes for value reasons, while Older Boomers and Silent Generation buyers (who are generally a more affluent bunch) are opting for new homes to avoid renovations and plumbing/electrical problems.
5. Convenience, Commute, Efficiency – Among the generations, Millennials placed the highest importance on both the convenience to their place of work and commuting costs, while Gen X (which contained the largest share of parents) placed both the quality of schools and the convenience to schools as their most important measurements; interestingly, energy conservation and energy efficient lighting were the most important to older buyers.
6. No Compromises! – Finally, the older the homebuyer, the fewer compromises they were willing to accept; in fact, nearly half of Silent Generation buyers made no compromises at all. Younger buyers, meanwhile, tended to compromise on the home's price, size and condition.