What are some of the defining traits of homebuyers in today's housing market?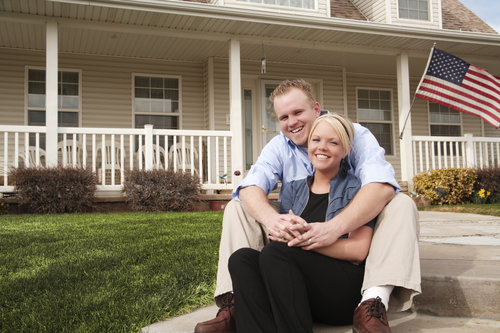 Every spring, Christmas comes early in the form of NAR's Generational Survey, a massively detailed look at homebuyers, sellers and the generational divides that exist between them.
The new survey analyzed the 2014 market, and in the next couple weeks, we'll be taking a closer look at the survey and extensively covering its findings; to begin, we're highlighting the survey's main findings on homebuyers, and the interesting characteristics that defined them.
1. Millennials Take Center Stage? – As in 2013, Millennials comprised the largest share of homebuyers in 2014, making up 32 percent of all buyers. Granted, Millennials are also the largest generation by population size, surpassing 75 million this year; so though it's easy to see such a stat as verification that Millennials are entering homebuying en masse, we should keep in mind that in terms of simple proportions, it makes sense that Millennials lead the pack in home purchases, serious economic issues notwithstanding.
Our pie chart below breaks things down in more detail:
2. Multi-Generational Transactions – Similar to past years, a decent number of consumers purchased multi-generational properties, meaning homes that include grandparents and/or adult children 18 and older. Thirteen percent of all buyers went with multi-generational homes, and unsurprisingly, Younger Boomers are the most common generation to purchase that type of property, at 21 percent. In a telling stat that is concurrent with our past reporting, 37 percent of those Younger Boomers reported purchasing a multi-gen home for adult children moving back to the roost.
3. For the Love of Homeownership – Among Millennials entering the homeownership fray, 39 percent reported doing so for the simple desire to own their own home, the most among all generations. The most common reasons among the other generations included: a changing family situation/job-related relocation (Gen X); retirement, and/or the desire to be closer to family and friends (Older Boomers); and lastly, the desire to downsize (Younger Boomers).
4. A Racially Exclusive Group? – Finally, homebuyers in 2014 remained a decidedly white group of individuals, with 85 percent of buyers being white/Caucasian, 5 percent Hispanic/Latino, 5 percent black/African-American, 5 percent Asian/Pacific Islander and 3 percent other. Though such a breakdown is consistent with our earlier reporting on mortgage denial rates, what surprised us was how among Millennials – the most diverse generation in America's history – whites still comprised 86 percent of homebuyers, a telling sign of how the fallout from The Great Recession continues to afflict minority communities.
See our graph below for more perspective: