New home sales may have disappointed in 2014, but median sales price was an entirely different matter.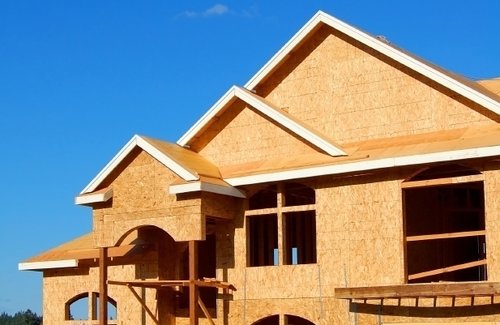 December may have capped off a lackluster year of sales for newly built single-family homes, but when it came to the median sales price for those homes, it was an entirely different matter.
According to the newest numbers from the Census Bureau, the median sales price for new homes in 2014 was $283,600. That's not only a record high, but is also 5.5 percent above 2013 and a whopping 28.3 percent above where median sales price was just 10 years ago; in fact, it's even 14.4 percent above where prices were in 2007, when the housing boom was at its peak.
Here's a graph to demonstrate how far new home prices have climbed:
New Home Sales – A Contrasting Narrative
At the other end of the spectrum, new home sales experienced a much different 2014. Though December boasted a seasonally adjusted annual rate of 481,000 new home sales (that's 11.6 percent above November and 8.8 percent above Dec. 2013), the Census Bureau estimates that there were 435,000 new home sales for all of 2014, which is only 1.2 percent above 2013's total of 429,000.
Furthermore, new home sales remain far below their historic averages. In a typical housing market, there are six existing-home sales to every new home sale, which is a 6:1 ratio; in the current housing market, though, the ratio is 10.5:1, meaning we still have considerable room for improvement.
See our graph below for an idea on how new home sales have (not exactly) progressed: