Sure, the economy is doing better than it was a year ago, but the narrative extends far deeper than that.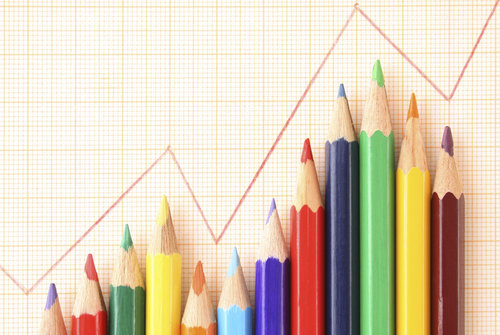 New survey data from Pew Research is very much in line with the government's latest jobs numbers, as more and more consumers are feeling confident about the economy.
According to the survey results, 27 percent of Americans think economic conditions are excellent/good, up from just 16 percent a year ago; similarly, the share of Americans who see conditions as poor has fallen from 39 percent to 24 percent.
As encouraging as those numbers are, though, there were several other, more nuanced findings in Pew's survey, and they all bear tidings of great significance for 2015's housing market:
1. The Economy May Be Better, but it Ain't Great – True, many Americans have done an about-face in the last year when it comes to the economy, but that does not mean that they're high on nature of the economic recovery. Case in point: 66 percent of Pew's respondents think the recovery is not strong, and only 16 percent think it is strong.
2. Recovery Trailing Costs – Furthermore, the recovery (and its trickle-down affect to consumer incomes) is not making a dent in the cost of living. Only 6 percent of consumers reported that their income is rising faster than the cost of living (down a percentage point from last year), while 55 percent still report that their income is falling behind living costs; according to CNN Money, median income is currently at the same level that it was in 1995, so such a finding makes sense.
3. A Baby Boomer Slowdown? – In a very interesting twist, Baby Boomers were the group most likely to report that their incomes were falling behind the cost of living. Sixty-two percent of Americans aged 50 to 64 reported that problem, compared with 52 percent of those aged 30 to 49 and 47 percent of those aged 18 to 29.
Also, and perhaps unsurprisingly, the cost-of-living concerns grow more prominent as you go down the income totem pole; so while 31 percent of Americans who make $100,000 or more report high living costs, so do 59 percent of those making between $30,000 and $75,000 (and 65 percent of those making less).
4. Jobs Still Hard to Come By – Finally, though we've seen many graphs about how many jobs are available right now, that hardly means that Americans are having an easier time finding applicable work. In fact, 57 percent told Pew that jobs are difficult to find, and even 49 percent of college grads are not having any luck (compared to 44 percent who find job opportunities plentiful).
In the end, Pew's survey only offers further confirmation of a trend we've been covering closely, these past few months: although the economy has improved, it has not translated to prosperity for many Americans, and it will benefit agents to keep that truth in mind when dealing with their clients and prospective buyers and sellers.