The Fed's language on interest rates changed at its last meeting, throwing into question its future policies.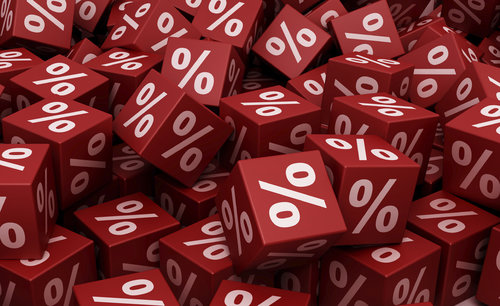 It's the big question on everyone's mind – when will the Federal Reserve decide to raise interest rates?
Indeed, there are few developments that could impact the housing market more in 2015. Though the Fed ended its "Quantitative Easing" program earlier this year – a policy that, basically, involved the Fed shoving billions of dollars into the economy to push interest rates low and stimulate housing – it's main tool in manipulating interest rates, the Federal Funds Rate, remained at rock-bottom levels, so rates have kept at historic lows through 2014.
A key change in the Federal Reserve vocabulary, though, has some wondering if 2015 is the year that the Fed finally raises rates.
What Does "Patient" Actually Mean?
Here's the deal:
In meetings earlier this year, the Fed promised to keep interest rates at historic lows for a "considerable time," meaning that until they were confident that the economy was on sound ground, rates would remain low.
In their latest meeting on Wednesday, though, the Fed changed its language on interest rates – now, the Fed is saying it will be "patient" in considering when to raise rates.
This may all seem like a ridiculous game of linguistic rummy, but believe us, economists and investors put enormous stock in such wording, and with the Fed's stance swaying from "considerable" to "patient," many are predicting that rates could increase as early as spring 2015.
Will the Fed Raise Rates in 2015? Eventually…
So, this means that the Fed will increase rates in 2015, right? We can confidently say…most likely. Here's how Fed Chairman Janet Yellen put it: "At this point we think it unlikely that it will be appropriate that we will see conditions for at least the next couple of meetings that will make it appropriate for us to decide to begin normalization."
Translation: The Fed will meet in late January, and after that in mid-March; so, when Yellen says "the next couple of meetings," she means that rates will go up in April at the absolute earliest.
And that's only if the Fed deems the economy strong enough to absorb higher rates; so in the meantime, historically low interest rates are here to stay, but come spring 2015, we may be changing our tune in a major way.