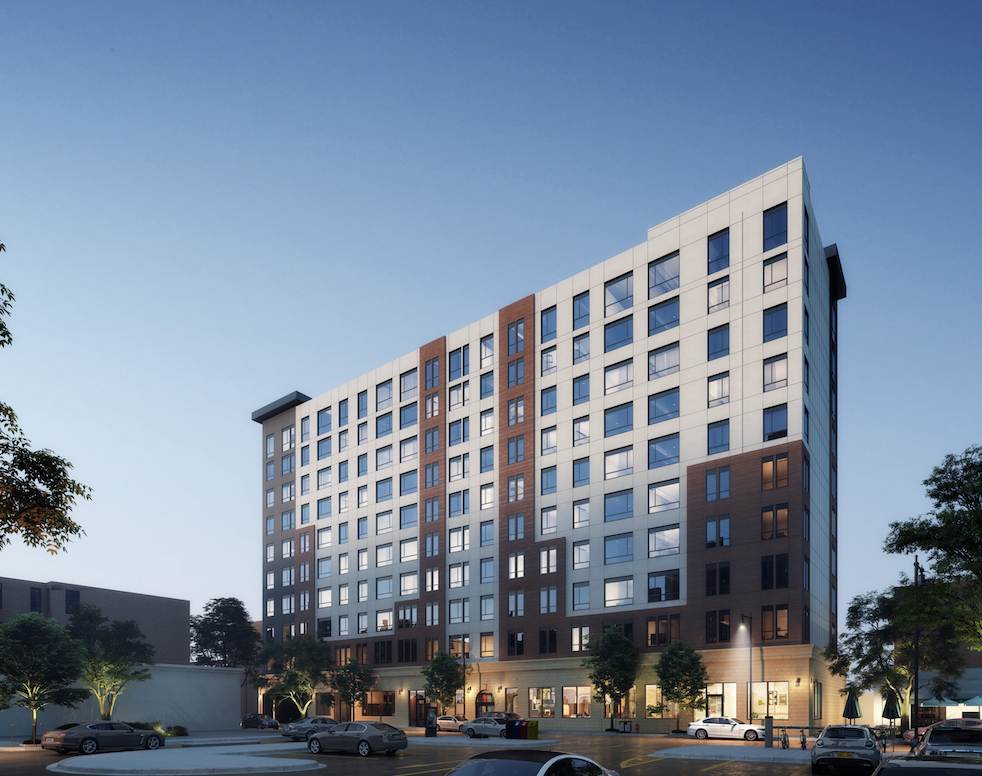 Luxury apartment community, Caldwell, a 10-story mid-rise at 34 Munroe Street, in Lynn, is now accepting residents on its second, third and fourth floors and pre-leasing its upper floors.
Residents of Caldwell will be provided with discounts at various stores and restaurants in the area through the Caldwell resident perks program, according to a press release.
Hello Alfred comes with each unit and is a mobile app that connects residents with services such as delivery, handyman and cleaning. Smartphones can also be used to enter elevators to get rid of the need to touch shared surfaces. The building also has self-cleaning NanoSeptic technology that works 24/7 to clean high-traffic touch points. Other amenities include an indoor rock-climbing wall and an outdoor TRX fitness area.
"Caldwell is more than a place to live, it truly is an experience, and we designed the building to ensure a safe habitual lifestyle," Michael Procopio, vice president of development at the Procopio Companies. "There are very few communities that offer an extensive list of amenities specifically gearing towards the wellness of occupants. Wellness and safety have arguably never been more important than they are now. We're proud and grateful that we have taken necessary measures to have the facility safe and sanitized on a constant basis via high-end technology enhancements in each unit and in common spaces."