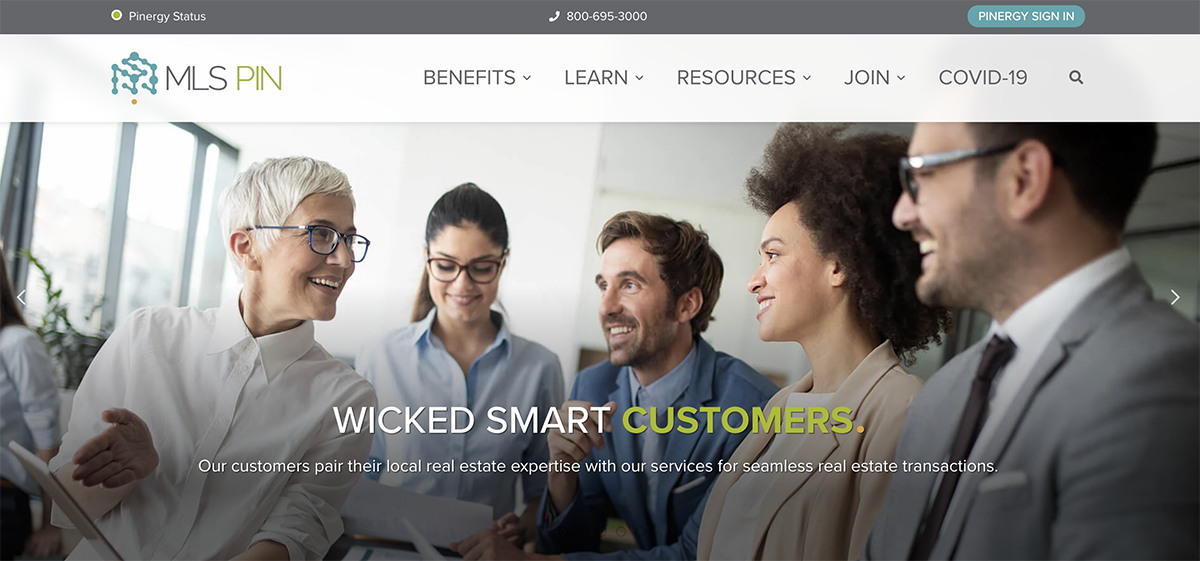 MLS Property Information Network, Inc. is rebranding with a new logo and a "responsive and modern website" emblazoned with its new tagline "Wicked Smart." The name will stay the same, the company noted in a press release.
"New Englanders are known for their moxie and old-fashioned charm," Kathy Condon, president and CEO of MLS PIN, said in the press release. "Being 'wicked smart' captures our personality and the personalities of the customers we serve. We love our customers and are known for being personable, welcoming and fun, and we field a tight-knit team where customers call in and ask for staff members by name."
She added that the rebrand showcases MLS PIN's "culture and our 'get the job done right' attitude while also delivering a better technology and service experience."
The new logo is MLS PIN's first change to the image since first launching. It was driven in part by MLS PIN's growth from 11,000 customers to more than 42,000.
Condon noted that MLS PIN is one of the few in the country that built and runs its own app. Pinergy gives MLS PIN users access to more than 28,000 on-market listings and over 3.7 million off-market listings, the company noted.
"Our people make us a different kind of technology company, they are 'wicked smart' but also warm, competitive, nimble, honest and fun, and we remain true to our roots. With the rebranding, you can say 'we are coming out of our shell,'" Melissa Lindberg, MLS PIN Chief Marketing and Strategy Officer, said.
Lindberg, who could not immediately be contacted by phone, said in the news release that the website also is loaded with a wide variety of new features, such as a searchable roster, property searches powered by Homesnap and a resource center with broker resources, among others.
The MLS's "wicked smart" technology center offers services for listing and connecting with buyers, sellers and real estate professionals. These include Homesnap Pro, Realtor.com Professional Search, Cloud CMA, Remine, RPR, RatePlug, dotloop, EAS (Essential Appraisal Solution) — a product developed in-house, Supra, RealSatisfied, Down Payment Resource, MyFloodStatus, RE Technology and ShowingTime Quarterly Market Reports.