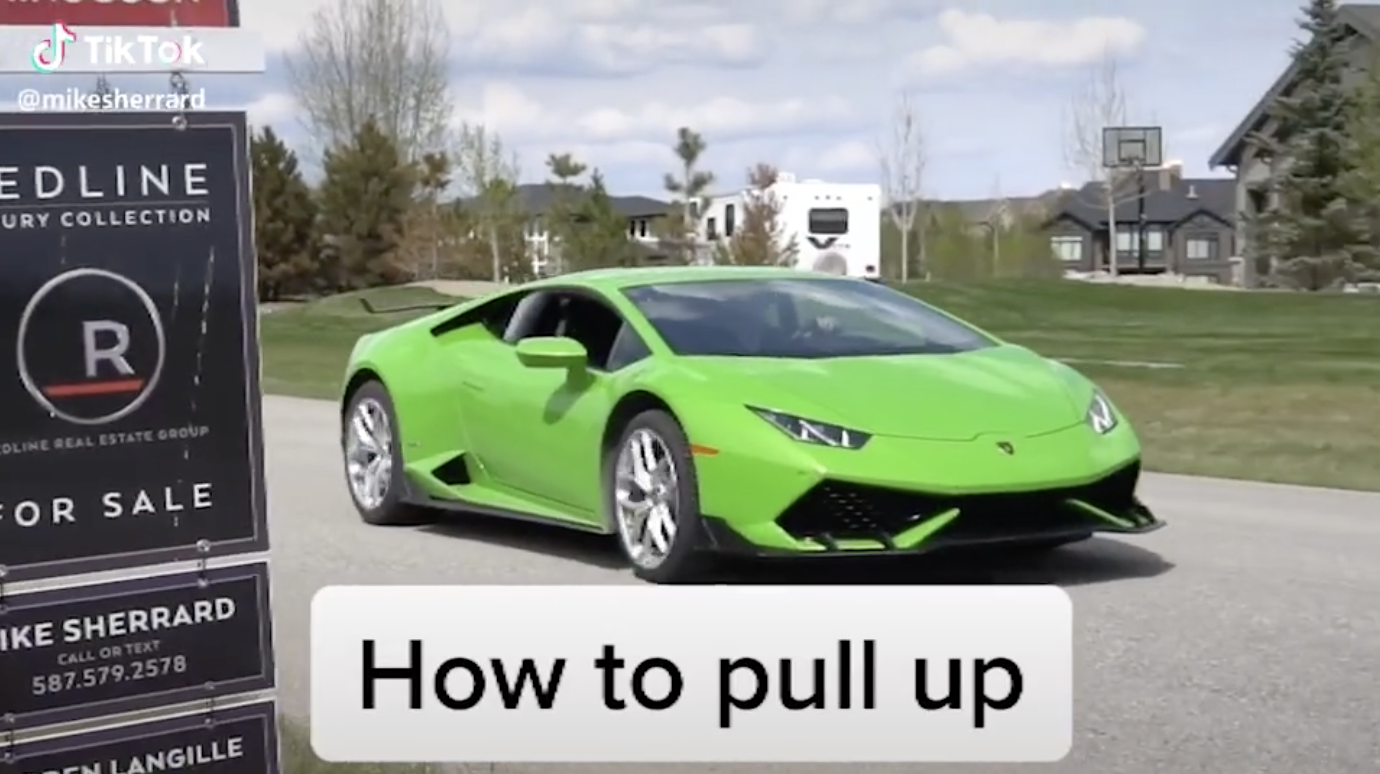 Over a million views — that's what caught the attention of Emiel Barbosa, an agent with Vicente Realty, who said he first came across the increasingly popular social media website Tik Tok last year.
A friend of his runs a Tik Tok account focused on travel and in a short period gained more than a million followers. Barbosa decided to give it a try and posted his first Tik Tok video about seven months ago; he has already attracted thousands of viewers.
The platform largely consists of short videos that often involve of dancing, singing, lip-synching, pets and lots of special effects.
Barbosa's most recent video, which is a virtual walk-thru of a home to a short clip of the song "Chinese New Year" by the band Sales, has received over 1,100 views in a little over a week.
He said in an interview with Boston Agent magazine that it might take some time, but Tik Tok will eventually get eyeballs on your properties. Barbosa tends to post informational videos about his listing, deals he's closed and various aspects of the market. "The more people see that … the more they gain trust in me and feel comfortable reaching out," he said.
Mike Sherrard, a real estate agent with eXp Realty in Calgary, Canada, who also creates real estate marketing videos, has a similar message on brand awareness for real estate folks new to Tik Tok.
"If you are a true entrepreneur, not just a Realtor, you look at the long-term play and delayed gratification," Sherrard said. Instead of just appealing to an older audience through Facebook, the young demographic on Tik Tok could potentially "create the biggest brand awareness and client traction," he added.
He said in his YouTube video "How to use Tik Tok for real estate agents" that in just a few years, the social media platform has attracted more than 500 million users worldwide.
"I think [Tik Tok] is eventually going to reach the point where you can market pretty strongly there, and that is going to be incredible for massive growth," he tells Boston Agent.
Sherrard's most popular video has more than 140,000 views and features him and his business partner pulling up to a listing, both driving separate Lamborghinis, to the tune of DJ Khaled's "All I do is win."
He says in his instructional video that it is easy for agents to stand out on Tik Tok, compared to the oversaturated platforms of Facebook and Instagram. "One of the main reasons it's so good for real estate is simply not many other people in real estate are using it …" he said.
Michelle Otey, an agent with Luxury Residential Group, also uses Tik Tok to market her properties. Her most recent Tik Tok post tours a luxury home in Back Bay to the tune "Kings and Queens" by Ava Max. The post has received more than 38,000 views in less than a week. Her first post was in early April of this year.
She said that while Tik Tok can help get the word locally about your business, it can also help attract potential clients from other markets who are considering a move — especially in luxury markets. "There are a lot of people moving to Boston from L.A., New York, Miami etc.," she said in a recent interview.
Another one of Sherrard's talking points was echoed by Barbosa, who said Tik Tok allows users to link to their other social media accounts like YouTube and Instagram. That feature has helped direct more traffic to sites where potential clients can get more information, he said.
"This is something that you can use as a real estate agent in order to drive traffic to your other more active social media platforms, simply by posting and staying up to date in what's current and relevant on Tik Tok," Sherrard said in his instructional video.
He acknowledged that it might not immediately make sense to market on Tik Tok because the demographic skews toward those too young to buy a home. "They might not be buying homes now, but you also want to be seen as sort of the cool, hip, fun Realtor in your city, and this is the demographic that in a couple of years are going to be buying," he said.
Sherrard emphasized that while Tik Tok isn't the only social media platform to offer video as an option, Tik Tok videos often take a much more playful tone than posts on other social media sites.
"It's simply forgiving and relatively unprofessional. As you saw, there's just a lot of people singing, being playful, being silly, comedic — they just don't care on that platform, which is really invigorating and relieving for us because on Instagram, Facebook, Youtube, our clients can actively search us on there and the expectation is that we're professional on there," he advised in his YouTube video.
So what should real estate agents be posting on Tik Tok? Sherrard gives these tips:
Feature behind-the-scenes footage showing agents having fun and working on their business.
Offer teasers of property highlight footage that give a snippet of longer videos about specific properties. "Chop up a video of [a property walk-through], put it on Tik Tok, add some text over top, put a cool song that's trending and add trending hashtags," Sherrard said.
Use trending hashtags."That is something that you should be diligently and actively leveraging. They're showing you exactly what other people want to see on the discovery page by looking at the trending hashtags," he said.
Feature playful videos with kids and pets because they almost always attract viewers.