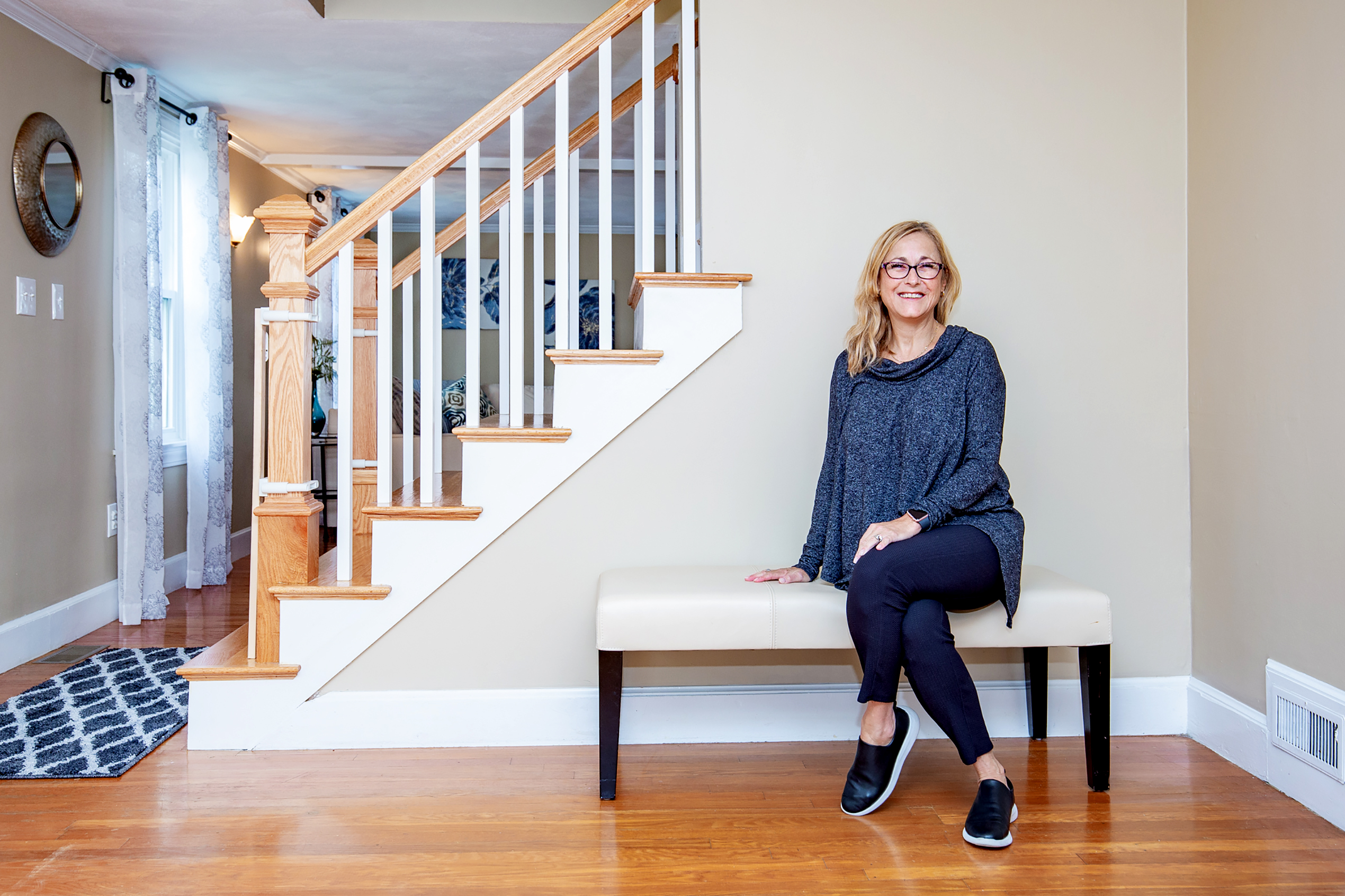 What was your most interesting job before going into real estate? Working in a consulting firm in Cambridge that specializes in negotiation and mediations and facilitation.
Where did you grow up? Dublin, Ireland for the first nine years of my life and then U.K. for the next eight years. Lived in Israel for five years and then moved to the U.S. in 1984 and have been here ever since.
Growing up, what did you want to be? I did not have any specific job or profession — but I knew that I always wanted to do something where I can help people and make a difference in their lives.
What do you do to relax when you're stressed? Walk a few miles — read a book with a delicious cup of cappuccino!
If you could meet any well-known figure (living or not), who would it be and why? Princess Diana. She was an amazing, strong, independent woman and was an inspiration to many.
What is Boston's best-kept secret? The people! We are warm and caring and support each other. Boston Strong — A community where we are all in this together and no one and nothing is going to stop us from moving forward.
What do you love most about the industry? Interacting and helping people fulfill their American dream of homeownership — from helping them find their home to negotiating their offer to the closing day! It is so humbling that I can be part of that process, and I am forever grateful that I am doing what I was born to do — help people and make a difference in their lives.
How do you distinguish yourself from the crowd of agents? I try to do things in a way that is outside the box when we are in a competitive bidding situation, and I make sure that I am available for my clients as much as possible and, more importantly, communicate with my clients on a regular basis.
What is the most difficult aspect of your job? Telling someone their offer didn't get accepted. Or they found a house they love, but they didn't qualify to purchase it.
What's your best advice for generating new leads? Reach out to your sphere of influence on a regular basis. Reach out and help your community. Be part of it by doing charitable things. Be the digital mayor of your community.
What has been your greatest accomplishment? Coming to the U.S. alone at the age of 23 with $200 and a backpack with all of my belongings. Fast-forward 36 years: I have two amazing, smart, loving daughters, a great husband and a job that I absolutely love. I could not ask for anymore!!
What are you binge-watching/reading/listening to lately? Ozark and Little Fires Everywhere
What's your favorite meal in Boston? Steak at the Moo Restaurant
Architecturally speaking, what is your favorite building in Boston? The Boston Public Library
What's the weirdest thing that's ever happened to you on the job? I had a scheduled showing at a home with my buyer client — we were touring the house and when we opened the bathroom door, the seller was in the shower. OMG I will never forget that one!!!!!
What's one thing people are surprised to learn about you? I was in an underground Israeli bunker overlooking a Syrian Army Base. I wasn't supposed to be in there, but my boyfriend at that time was doing a reserve tour and he snuck me in.
What is your favorite vacation spot and why? South Africa — there is so much to do and see. I prefer active vacations so traveling The Garden Route between Cape Town to Port Elizabeth over 14 days and experience gorillas climbing on top of our car and having one foot in the Indian Ocean and the other in the Atlantic Ocean was awesome.
In 10 words or less, what is your advice for someone new to the industry? Stick to your plan — don't give up when it gets tough.
What's your favorite real estate iPhone/Android app? My own MLS Mobile Homesearch App — powered by Smarter Age
Who are your favorite people to follow on social media? Buffini — not because he is Irish !!!! But he is a genuine, empowering mentor as is the best in the industry in my opinion.