Agent Snapshot: Dal Coger, Real Estate Sales Agent, Clockhouse Realty
by Timothy Inklebarger
What was your most interesting job before going into real estate? Executive Recruiting. I worked as an executive recruiter for 26 years prior to and concurrent with real estate.
Where did you grow up? Columbia, SC and Memphis, Tennessee. I also lived in Arlington, Texas and Oakland, California.
Growing up, what did you want to be? An Architect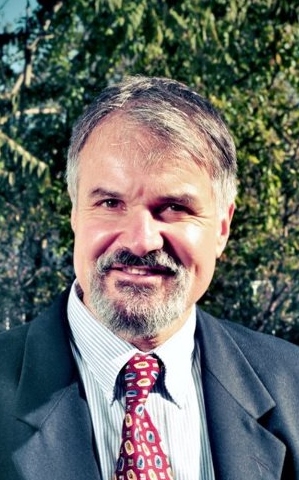 What do you do to relax when you're stressed? Take my dogs and a short 8- to 10-mile walk through the Middlesex Fells
If you could meet any well-known figure (living or not), who would it be and why? Morris Dees. He is the Founder of the Southern Poverty Law Center in Alabama and is leading the fight for equality in America.
What is Boston's best-kept secret? The Middlesex Fells in Medford. Granted, this is not technically in Boston, however it is pretty close and the best place to decompress after a hard week's work.
What do you love most about the industry? Getting out and meeting new people, working on the road and not being in an office most of the time.
How do you distinguish yourself from the crowd of agents? I am genuine and sincere.  Three words that define me are integrity, tenacity and humor.
What is the most difficult aspect of your job? Closing the deal. There is always something that comes up at the 11th hour to throw a monkey wrench into the mix but that is part of the fun as well, negotiating and finessing the challenge.
What's your best advice for generating new leads? Get out and shake some hands!  Also, update your social media presence and get known on Facebook and Instagram.
What has been your greatest accomplishment? Being married to a beautiful woman for 32 years and raising two wonderful and successful children.
What are you binge-watching/reading/listening to lately? Lately, I have been watching "Workin' Moms" on Netflix and "Jack Ryan" on Amazon Prime.
What's your favorite meal in Boston? I like Bertucci's Pizza.
Architecturally speaking, what is your favorite building in Boston? I like Boston City Hall. This building is widely criticized as too ugly but I really appreciate it's brutalist look.
What's the weirdest thing that's ever happened to you on the job? When I was working at the U.S. Veterans Administration I played the Ouija Board with a woman there and we asked it what the lottery numbers were going to be. It gave us four numbers, so I played them as a daily pic. They actually came out as the Megabucks numbers along with two other numbers.
What's one thing people are surprised to learn about you? That I have run 31 marathons including 24 Boston Marathons
What is your favorite vacation spot and why? We used to vacation in Provincetown every summer when our kids were small. We haven't been back in a while.
In 10 words or less, what is your advice for someone new to the industry? Don't get disillusioned. You will figure out the real estate game.
What's your favorite real estate iPhone/Android app? Zillow
Who are your favorite people to follow on social media? I like to follow all the politicians both left and right to get a more complete picture of what is happening in the country.