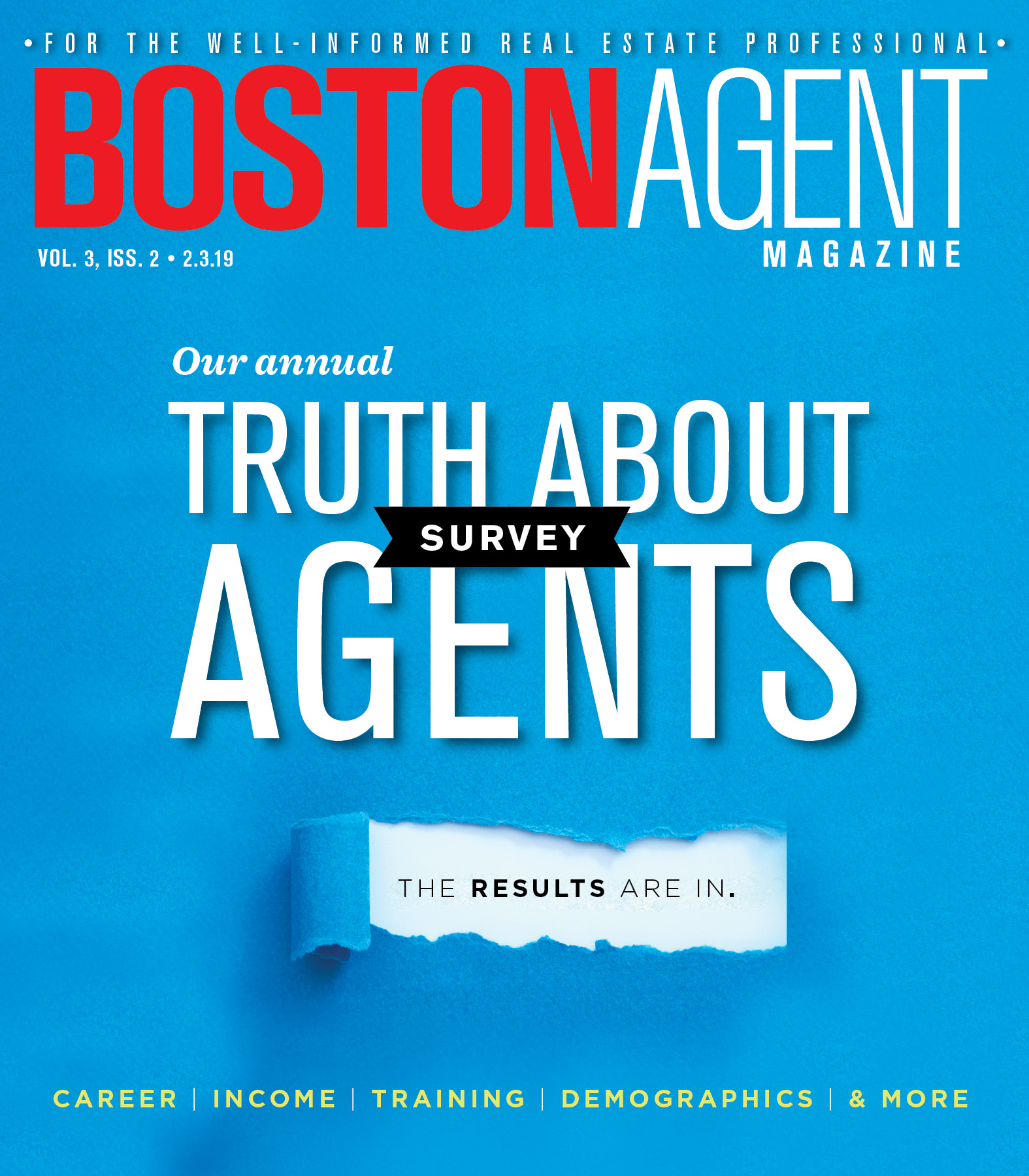 Boston Agent magazine readers are a diverse and dynamic bunch, and they let us know it in our newest edition of the annual Truth About Agents survey. This is the issue where we offer the inside scoop on a broad range of topics of concern to real estate professionals. We give a snapshot of the hopes and dreams of residential real estate folks throughout the Boston metro area to learn what gets them out of bed in the morning and keeps them coming back for more.
Our survey digs in on topics such as demographic data, compensation, expenses and marketing. What do real estate agents really think of their brokerages? They let us know. What's next for the industry as a whole? Read on to find out. What's needed in terms of training and technology? Our readers didn't hold back.
While the survey is complete, the conversation continues as we move forward in to 2020, so keep your ideas coming – that's what we're here for. See something you loved or hated about the survey? Wondering about a question we didn't ask but should have? We want your feedback. Email us at tim.inklebarger@agentpublishing.com. Without further ado, we present the 2020 Truth About Agents report.