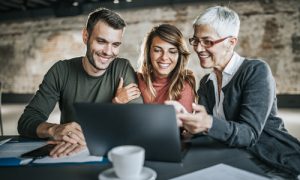 As every agent knows, all too often there's a disconnect between what a homeowner thinks their house is worth and what the market says it's worth. But according to this month's release of the Quicken Loans National Home Price Perception Index, homeowners are moving closer to understanding their home's true value.
The study showed that in September, U.S. homeowner estimates of their home values were only 0.49 percent greater than what appraisers thought they were worth. The data shows more alignment than in recent reports; in August, homeowners felt their appraisals were 0.64 percent less than what they anticipated.
Boston was somewhat of an outlier in the study. In September, Boston homeowners felt their homes were worth 1.71 percent more than what appraisers said. Still, they're getting closer to agreeing. In August, they felt their homes were worth 2.05 percent more, and in September of 2018, that number was 2.96 percent.
Are homeowners getting more realistic? Not necessarily. "Buyer interest, combined with persistently low home inventory, continues to drag up home values," says Bill Banfield, executive vice president of capital markets for Quicken Loans.
The bottom line is home values are up in the U.S., and in more than 50 percent of the metro areas covered in the report, appraisals were higher than expected. The average appraisal in September was 2.15 percent higher than in August and the annual growth has increased 6.52 percent year-over-year.
In the Northeast, growth was relatively healthy, showing a 1.53 monthly increase and a 4.52 percent growth year-over-year.
The study is the only view of home value trends based solely on appraisal data from home purchases and mortgage refinances.
"The clear news from the HPPI data is that homebuyer interest is not falling with the leaves," Banfield said. "With August's jump in homebuilding, at its highest level in 12 years, there could be some hope on the horizon for home shoppers who haven't been able to find a home that is a perfect fit at the right price."