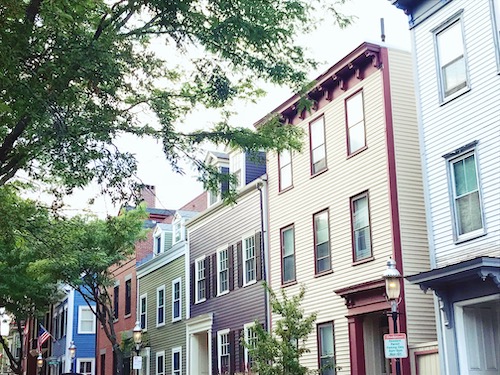 Single-family median home prices saw a positive second quarter this year in 91 percent of metro areas, according to the latest quarterly report by the National Association of Realtors, and Boston was no exception.
A full 162 of 178 metropolitan statistical areas showed sales price gains, a ratio that's up from the 86 percent seen in the first quarter of the year. In the Boston metro area, median single-family prices were up 2.2 percent over the second quarter in 2018. Last year at this time, the median existing single-family home price in the area was $495,900. In the first quarter of 2019, it had dipped down to $461,200, but this quarter it's back up to $506,700. Boston's attached housing stock had an even stronger showing, with condo and co-op prices increasing 4.8 percent over the same time period, to $453,700.
Still, the national market recorded a higher percentage gain of 4.3 percent, increasing from $268,000 to $279,600. The association's press release accompanying the report called out the fact that higher-priced metros saw either declining or stagnant prices. Many areas that have the highest housing costs saw price losses, most notably the 5.3 percent drop in the San Jose-Sunnyvale-Santa Clara area of California.
Lawrence Yun, NAR's chief economist, pinned the blame on prices outpacing consumers' ability to pay them. "Housing unaffordability will hinder sales irrespective of the local job market conditions," Yun said. "This is evident in the very expensive markets as home prices are either topping off or slightly falling."
The national market did record marginal inventory growth in most metros. Average supply during the second quarter of 2019 was 4.4 months – up from 4.3 months in the second quarter of 2018. NAR also noted that nationwide family median income is estimated to have risen to $78,366 in the second quarter, according to Census data. But these modest gains in income and inventory weren't enough to keep affordability from declining this quarter.
"New home construction is greatly needed, however home construction fell in the first half of the year," Yun said. "This leads to continuing tight inventory conditions, especially at more affordable price points. Home prices are mildly reaccelerating as a result."