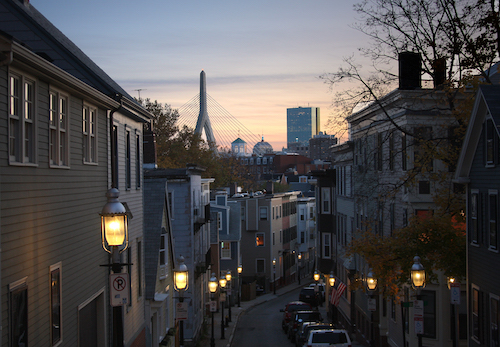 The housing market is a major driver of the U.S. economy, but its contribution is different on a state-by-state basis. According to a recent report from the National Association of Realtors, Massachusetts' real estate industry contributed $102 billion to the state's economy in 2018, or about $125,000 for every home sold last year. That was the sixth-most out of all 50 states.
NAR's estimate was based on its own data on the real estate industry, as well as that from other sources. For every home sold in the state, Massachusetts' economy generated $36,000 of income from things like real estate commissions, fees and moving expenses related to a purchase. These expenses were about 9 percent of the median home price, but constituted 29 percent of a home sale's economic impact.
Real estate's biggest contributor to the state's economy, according to NAR, could be seen in new home construction. NAR estimated that one new home is built for every six existing homes that are sold. New home construction and sales accounted for 53 percent of the industry's economic input in Massachusetts last year, or about $66,000 of the total dollar amount.
The local economy also benefits from spending on furniture and remodeling, typically following a home purchase. Based on the National Association of Home Builder's (NAHB) data, buyers of new homes spend $10,601 annually on various appliances, furnishings and property alterations, while buyers of existing homes spend $8,233, and non-moving owners spend $4,123. These expenses are then "multiplied" across the state's economy beyond the real estate sector, accounting for 15 percent of a single home sale's economic impact in Massachusetts.