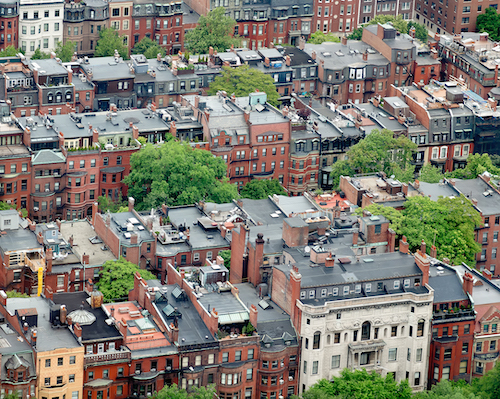 Pierce Boston sells out
One of Boston's tallest residential towers outside of downtown has officially sold out as of May 11. Pierce Boston, developed by Samuels & Associates and Landsea Homes, opened in March 2018 with 109 condos for sale and 240 apartments for rent. Every condo unit in the 30-story, 340-foot tall tower was sold by May 11, according to the developer, in addition to its 12 sky cabanas and 23 storage spaces. The condos closed at an average price of $1,525 per square foot. Meanwhile, just four rental units remain available as of May 23.
State Library requests assistance with construction photos
The State Library of Massachusetts is asking the public for help identifying five photographs in its archives depicting construction projects that most likely occurred in Boston. In the process of digitizing its archives, the State Library said these five photographs depict construction projects in the last century, mostly likely in Boston or at least somewhere in Massachusetts. Beyond that, though, the library isn't sure what exactly is being built in each of the photos, nor the precise location or approximate date. Officials are hoping eagle-eyed members of the public, or simply anyone on the internet with a knack for investigation, can help them preserve these small but significant artifacts.