Local home sales grow by double digits in February
by Andrew Morrell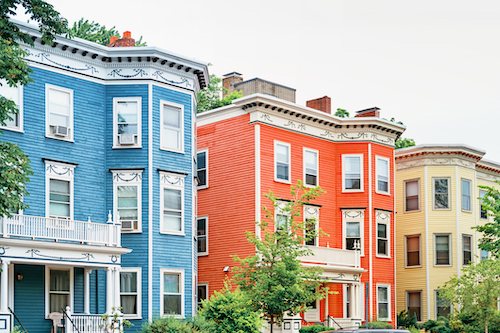 Single-family home and condo sales in the Boston area grew significantly in February on a year-over-year basis, posting unusually strong numbers for a month that's often slower than average.
In the single-family market, sales grew 21.8 percent in Feb. 2019 compared to the same month last year, finishing at 586 closed transactions. That marked the fifth-highest sales volume on record for the month of February, according to the Greater Boston Association of Realtors. Condo sales also grew by 13.1 percent, totaling 528 closed transactions. Condo sales activity also set records as the fourth-most closings for any February, according to GBAR data.
Home and condo prices both fell compared to the prior month, although the median home sales price grew 6.7 percent over February 2018, to $577,500. Median condo prices were down 2.9 percent compared to the prior year, finishing the month at $530,000.
The number of active listings available for both property types continued to trend upward in February. Partially as a result of consistent listing growth, pending sales grew significantly for both markets. Pending single-family sales were up by almost 30 percent compared to January 2019, while pending condo sales grew by more than 35 percent in the same period. While prices remain relatively high, lower mortgage rates available for buyers last month is likely helping to fuel sales activity.
All told, February sales data points to a strong spring season for Boston real estate in the coming months.