This Week in Boston Real Estate: 2019 predictions, brokerage tech and more
by Andrew Morrell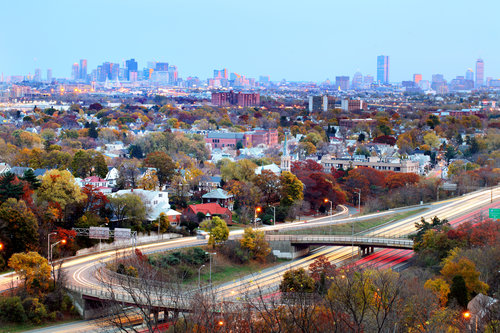 The Urban Land Institute hosted its Fall Meeting in Boston Oct. 8-11 at the Boston Convention and Exhibition Center. The Institute's annual "Emerging Trends in Real Estate" report was a central topic of discussion, as it marked the 40th edition of the report co-published by the ULI and consulting firm PriceWaterhouseCoopers. Among the key trends studied in the report, the ULI and PwC noted an influx of younger homebuyers into suburban areas in several markets, as well as new tactics being developed by real estate marketers and developers. According to the study, the Dallas/Fort Worth, Texas market presents the most opportunity for the real estate industry in 2019, thanks to its diverse, growing workforce and economic expansion. Brooklyn, Raleigh/Durham, Orlando and Nashville made up the rest of the top five.
In other local real estate news:
Leading Edge Real Estate announced it had finalized an agreement with technology company MoxiWorks to utilize the latter's sales platform. The announcement comes a few months after Compass said it would not move forward with a deal to license similar technology to Leading Edge, as reported by Inman. Leading Edge also recently became an independent brokerage after splitting from RE/MAX — it had formerly been the largest RE/MAX franchisee in Boston with around 180 agents across nine offices.
Mortgage Network, which operates several offices throughout Boston and New England, announced it had hired four new loan officers and sales managers. Marc Walz, Katherine Castro Eardley and Vicki Wu joined the company as loan officers, while Luke Ostrowski was hired as a sales manager as well as a senior loan officer. Ostrowski joined the company's Boston branch following a position as a private wealth mortgage banker at U.S. Bank, and has a total of 15 years' experience in the industry, according to a news release.
A report from WGBH based on city records found that around 20 percent of buildings constructed in the city since 2012 are less than half as energy efficient as comparable buildings around the U.S. Boston has seen a sharp increase in construction activity in recent years, but according to city-mandated reports, one out of five of those new buildings rank in the bottom half of energy efficiency as measured by the EPA's Energy Star score. For example, WGBH found that based on its energy use disclosures, Millennium Tower is less efficient than 93 percent of similar buildings around the U.S., even though it is only two years old. City officials told WGBH that building codes need to be updated and more strictly enforced to counteract the trend.