ERA gains new affiliate in Boston
by Zachary Wright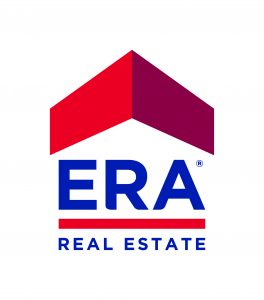 Great Spaces Real Estate in Dorchester recently announced they would be partnering with ERA Real Estate as an affiliate. As ERA partners with Great Spaces, the Dorchester brokerage said they will continue working closely with the community. For ERA, their expansion continues into the Boston area as they add to their network.
"Great Spaces is a company that, after only three years, became the number one real estate agency for the sales in Dorchester in 2017," ERA president and CEO Simon Chen said on the new affiliation with Great Spaces."That's pretty incredible, and it's a testament to their team's work ethic, drive and customer service."
Great Spaces co-founder and partner Jamie Iacoi, said it was cooperation that has taken them this far. "It took teamwork to get us where we are today," Iacoi said. "We couldn't be more excited to join the ERA brand, which is supported by an organization with a vibrant and collaborative culture that is deeply committed to the latest technology that fuels agent productivity," said Iacoi, explaining why sharing resources and collaborating together will provide a better experience for customers.
Great Spaces promotes itself as more than just a real estate firm. On Monday, Oct. 1, Great Spaces ERA Real Estate held a friends and family appreciation night where they announced their partnership. In the past, members of the Great Spaces team have volunteered in the Dorchester community with the Boys and Girls Club, the Halloween Kids Parade, and the local LGTBQ+ group DotOUT.
"Prior to founding Great Spaces, both Jamie and I spent time working for large corporations, like UPS and Ingersoll Rand, and appreciate the support of a larger organization," Fallon said. "We'll now have that additional support, while still being able to give our clients the deeply person experience that defines who we are as a company."