Survey: Boston residents prefer parkland over property development
by Morgan Mereday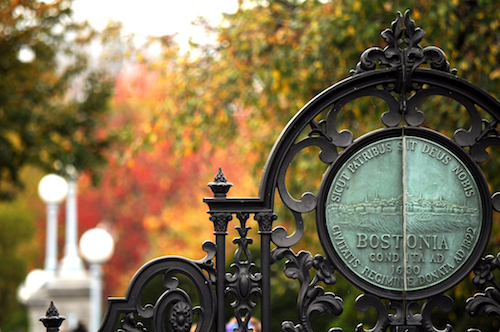 The Trustees of Reservations (The Trustees), a nonprofit that advocates for environmental conservation along the Massachusetts coastline, conducted a survey of more than 450 Boston residents and found that although the climate of the waterfront poses a very real threat to the community, the majority of residents are seeking eco-friendly and parkland preserving solutions. That's true even if it means restricting real estate development, according to a majority share of survey respondents (71 percent) when asked to pick between either conservation or property development.
"This survey demonstrates that Bostonians clearly understand and value open space that benefits climate resilience and support increasing resources to address these challenges," said Trustees' President and CEO Barbara Erickson in a statement.
The results to the survey displayed the public's interest in making open spaces a civic priority. The Trustees found that 85 percent of respondents believed the waterfront was vulnerable to climate change, with 42 percent believing it to be "very vulnerable".  Further, 71 percent believed Boston needed more open spaces, and 54 percent said they visit the park multiple times a week.
The survey results reflected the importance of Boston's open spaces and parks, as 63 percent of the survey participants voted that these spaces were extremely helpful in the building of communities. Over half (60 percent) stated that living near an open space was extremely important when choosing a location for their family and another third (33 percent) stated a similar reason while considering a place of employment.  
Furthermore, parks and open spaces act as more than just economic and social hubs for a community, but also as a natural system of protection against environmental threats. The Trustees found that natural features such as hills and salt marshes slow and redirect water from neighborhoods, stormwater gardens and open fields offer flood protection, and marshes and sandy shores are naturally regenerative storm defenses. Even more, 69 percent of the residents said parks and open spaces were very helpful in improving air and water quality.
"This survey demonstrates that Bostonians clearly understand and value our waterfront, and what can be done to enhance it," said Trustees President and CEO Barbara Erickson. "Climate resiliency, community, and access are converging issues that are driving greater support for parks across the entire waterfront."