Seaport District prices now rival Manhattan
by Andrew Morrell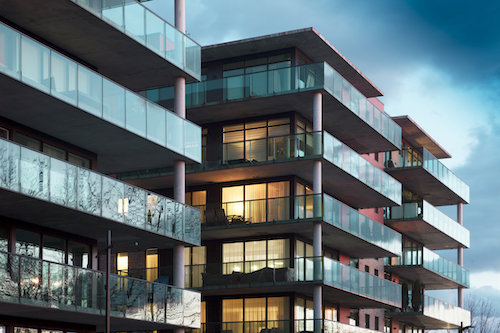 Asking prices for residential listings in the Seaport District of Boston averaged $2,209 per square foot in August, according to a new analysis from NeighborhoodX.
That puts the neighborhood in contention with some of the most valuable real estate in New York City, specifically luxury condo hotspots like SoHo, Midtown and the Flatiron District. According to data from Zillow, only a handful of recent listings in these areas have cracked $2,000 per square foot. Through June 30, the median list price per square foot reached $2,193 in SoHo, $1,988 in the Flatiron District and $1,771 in Midtown.
Seaport listings analyzed by NeighborhoodX ranged in price between $1,321 and $3,740 per square foot. Only Back Bay boasted a more expensive listing, with one asking $3,857 per square foot. However, NeighborhoodX noted in its analysis of Seaport's housing market that its high prices aren't surprising, considering the area's emphasis on luxury condos. Meanwhile, other exclusive neighborhoods like Back Bay and Beacon Hill are flush with historic properties rather than new construction.
"In greater Boston, two of the most expensive neighborhoods barely existed ten years ago," according to a NeighborhoodX report on the most expensive areas of Boston. "That said, while the average asking price in these new neighborhoods is driven up by the concentration of new condominiums, the upper end of the price range in the historic neighborhoods is much higher than that in these new neighborhoods."