Boston-area home sales fall on short inventory
by Andrew Morrell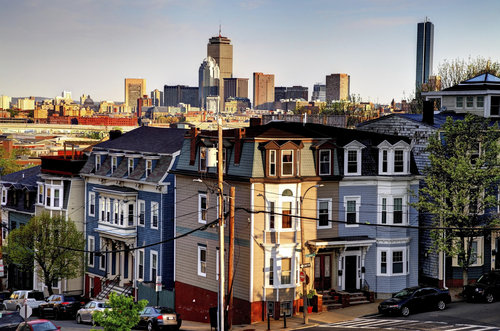 The latest monthly report on the Boston housing market from the Greater Boston Association of Realtors found that persistently low inventory of available housing stock once again depressed sales while sending prices to new highs. Single-family home sales fell 2.4 percent compared to May 2017, while condo sales also declined 2.8 percent over the same period. The month posted some improvements over April however, as sales volume and new listings all increased on a monthly basis.
"The market remains red hot as we head into the summer, with dozens of prospective buyers turning out for nearly every new home that comes on the market," said GBAR President Marie Presti. "We've seen a steady increase in new listings over the last several weeks, which is helping to address the pent-up demand in our market."
Although some new listings have come online over the last month, they haven't helped to fill the wide gap between the Boston area's supply of available housing and buyer demand for it. This helped push the month's median selling price even higher above April's record-setting figure. May's median sales price of $629,000 was 3.1 percent higher than April and 5.4 percent higher than the same time last year. Single-family homes in the greater Boston area also sold five days faster on average in May 2018 compared to the prior year. And, in another great sign for sellers, both condos and detached single-family homes sold for more than their original price.
"The competitive climate in the current market along with today's tight supply have contributed greatly to the rapid price appreciation we've experienced," Presti said. "With inventory numbers not yet level with demand, we're seeing multiple offer situations with regularity."