Agent Snapshot: Claudia Campbell, Realtor/Agent, Fudge Properties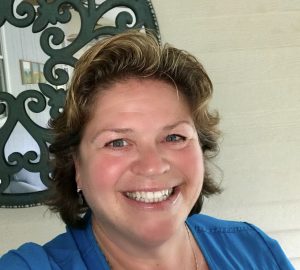 Name: Claudia Campbell
Job Title: Realtor/Agent
Company: Fudge Properties, Inc
What was your first job in the realty industry? I was an agent with Fudge Properties, Inc.
Where did you grow up? Allston, MA
Growing up, what did you want to be? A nurse or a lawyer
What do you do to relax when you're stressed? I like to read and spend time in Sebago, ME
If you could have lunch with a well-known figure (living or not), who would it be and why? Ali Wentworth because I think she makes me laugh with her words of wisdom.
Where is your favorite place to hang out? Sebago, ME
What do you love most about the industry? Meeting new people and helping my clients find the perfect home
How do you distinguish yourself from the crowd of agents? I go above and beyond for every client that I work with. I'm honest to a fault and clients respond well to that.
What is the most difficult aspect of your job? Lead generation
Where do you go to network and meet new clients? I'm outgoing and friendly so I meet clients just about anywhere.
What has been your greatest accomplishment? Raising my three amazing sons.
What was the last good movie you saw or book you read? I just finished reading You Can Stop Humming Now by Daniella Lamas
What is your favorite restaurant? The Peddler's Daughter in Nashua, New Hampshire
Architecturally speaking, what is your favorite building in Boston? The Public Library
What kind of car do you drive? 2017 GMC Acadia
Smartphone or paper? iPhone
What is your favorite city after Boston? Marco Island, Florida
In 10 words or less, what is your advice for someone new to the industry? Be patient, be honest and be on time
What's your favorite real estate iPhone/Android app? The Realtor.com app
Who are your favorite people to follow on Twitter? Ali Wentworth and Melissa McCarthy
---
Want to be featured in our Agent Snapshot? Click here and complete this survey. Agent Snapshots are published on our website and shared in our newsletter and social media feeds.