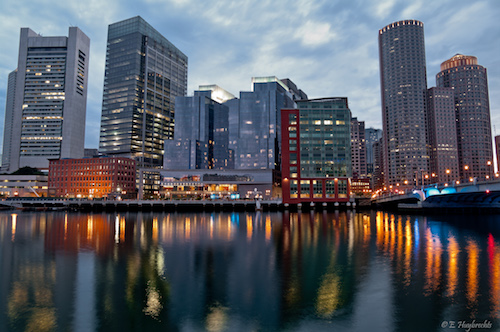 Boston's popularity with millennials apparently is waning, as an analysis from Time magazine says the city is now "peak millennial" as the generation begins to age and seek out larger homes with more inside and outside space. The city's millennial population reached a high of 259,000 in 2015, but about 7,000 left the next year. Other pricey East Coast cities like New York and Washington, D.C., are experiencing the same trend.
Elsewhere in Boston real estate news this week:
Two Massachusetts ZIP codes are among the country's most expensive, according to a new analysis from PropertyShark — including 02108, which covers downtown Boston, and 02481 in Wellesley Hills. The median sale price in 02108 in 2017 was $1.475 million, according to the Boston Globe.
City officials in Somerville approved a massive new development in Union Square, Curbed reported. The $1 billion, 2.3-million-square-foot development will span multiple city blocks and include a future Green Line Stop set to open in 2021. It will include nearly 1.4 million square feet of office, laboratory, hotel and arts space, as well as about 950 residences.
Have you voted in the Curb Cup for the Boston metro area's neighborhood of the year? The latest round had Dorchester snagging 63 percent of the votes compared to Fort Point's 37 percent.