Boston home prices surge 7 percent in October
by Kelly McCabe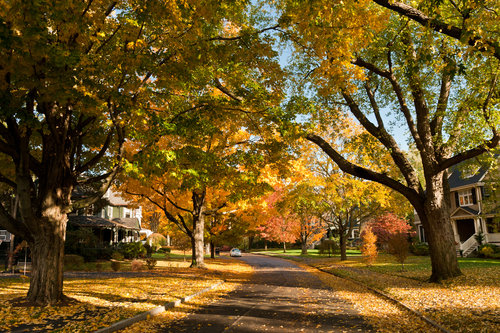 Home prices in the Boston metropolitan area had a year-over-year increase of 7 percent in October, keeping in line with national home prices, which also increased 7 percent, according to the recent CoreLogic Home Price Index. The national increase marks the fourth consecutive month of growth of 6 percent or more.
Boston had the fourth-highest price increase in the country, but its market is still at value, with prices increasing slightly, or 0.1 percent, from September. Of the top 10 metropolitan areas with the biggest price increases in the U.S., only four are at value — six are overvalued. Further, CoreLogic found that of the top 50 U.S. markets based on housing stock, 50 percent are overvalued, 14 percent are undervalued and 36 percent are at value.
Statewide in Massachusetts, prices increased 6.8 year over year in October, according to the report.
"The acceleration in home prices is good news for both homeowners and the economy because it leads to higher home equity balances that support consumer spending and is a cushion against mortgage risk," said Frank Martell, president and CEO of CoreLogic. "However, for entry-level renters and first-time homebuyers, it leads to tougher affordability challenges."
The issue of affordability will become more acutely obvious in the coming year, with the CoreLogic HPI Forecast predicting a year-over-year home price increase of 4.2 percent in by October 2018. However, prices expected to experience a slight dip of 0.2 percent in November, according to the report.
| | | |
| --- | --- | --- |
| Metropolitan Area | October 2017 12-Month HPI Change YoY Single Family | October 2017 Market Condition |
| 1. Las Vegas-Henderson-Paradise, NV | 10.2% | Overvalued |
| 2. Denver-Aurora-Lakewood, CO | 8.3% | Overvalued |
| 3. San Francisco-Redwood City-South San Francisco, CA | 7.9% | At value |
| 4. Boston, MA | 7% | At value |
| 5. Los Angeles-Long Beach-Glendale, CA | 7% | Overvalued |
| 6. Miami-Miami Beach-Kendall, FL | 5% | Overvalued |
| 7. Washington-Arlington-Alexandria, DC-VA-MD-WV | 4.6% | Overvalued |
| 8. Chicago-Naperville-Arlington Heights, IL | 3.8% | At value |
| 9. New York-Jersey City-White Plains, NY-NJ | 3.6% | Overvalued |
| 10. Houston-The Woodlands-Sugar Land, TX | 3.1% | Overvalued |
Source: CoreLogic