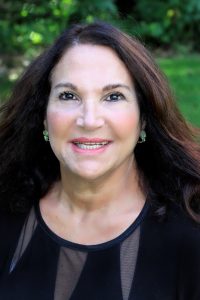 Name: Ellen Karp
Title: Realtor
Company: Berkshire Hathaway HomeServices Town and Country Real Estate
What was your first job in the realty industry? Realtor at Century 21 Commonwealth
Where did you grow up? Massapequa, Long Island
Growing up, what did you want to be? A news commentator
What do you do to relax when you're stressed? See a first-run movie
If you could have lunch with a well-known figure (living or not), who would it be and why? Eleanor Roosevelt. I try to emulate her philosophy of giving back to mankind.
Where is your favorite place to hang out? The Isabella Stewart Gardner Museum
What do you love most about the industry? I love that every day in the industry brings another challenge to master.
How do you distinguish yourself from the crowd of agents? I try to live my life based upon the Rudyard Kipling poem, "IF". "If you can keep your head when all about you; Are losing theirs and blaming it on you…
What is the most difficult aspect of your job? Explaining to a seller why they have an unreasonable list price in mind
Where do you go to network and meet new clients? The hair salon, the grocery store, the doctor's office and the long line at the bank!
What has been your greatest accomplishment? Selling a property within twenty-four hours for a seller after it had been on the market for over five years with other agents. The seller needed his money out of the property very quickly in order for him not to go bankrupt and lose the house and everything else. It was a very stressful sale.
What was the last good movie you saw or book you read? Al Franken, Giant of the Senate
What is your favorite restaurant? Legal Sea Foods
Architecturally speaking, what is your favorite building in Boston? Old South Meeting House
What kind of car do you drive? A Mercury Mariner SUV, filled with real estate Open House signs!
Smartphone or paper? Smartphone
What is your favorite city after Boston? Firenze
In 10 words or less, what is your advice for someone new to the industry? Talk to everyone and ask them "Who do you know"?
What's your favorite real estate iPhone/Android app? MLS
Who are your favorite people to follow on Twitter? Stephen Colbert, Al Franken, Norman Lear