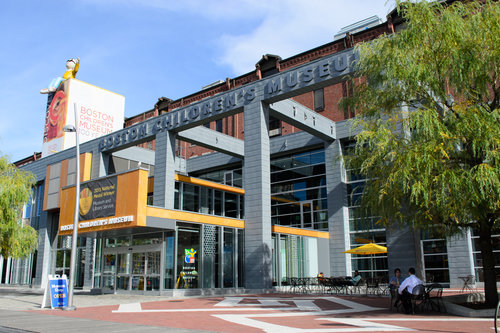 In a historical and cultural hub like Boston, there is a vast array of institutions and activities promoting the arts, all of which entice many prospective homebuyers. Here are five of the area's most notable cultural spots:
1. The Peabody Museum of Archaeology and Ethnology: Located on the campus of Harvard University, the Peabody Museum of Archaeology and Ethnology houses anthropological artifacts from the Americas, as well as Asia, Africa, Europe and Oceania. The museum's "Change & Continuity: Hall of the North American Indian" exhibit explores North American cultures through artifacts created by indigenous peoples of the Americas in the 19 century. The museum is home to more than 1.2 million objects, including maps, photographs and jewelry.
2. Boston Children's Museum: The second-oldest museum in the United States, the Boston Children's Museum is dedicated to the education of youngsters. Themes of the museum include science, culture and art. Notable exhibits at the museum include the Japanese House (a two-story townhouse from Kyoto), and Boston Black, an exhibit on diversity and Boston's African American community.
3. Franklin Park Zoo: The Franklin Park Zoo is a 72-acre site located within Franklin Park, a part of Frederick Law Olmsted's Emerald Necklace park system. The zoo is the second largest in New England behind the Southwick's Zoo in Mendon. The Franklin Park Zoo is home to more than 220 species of animals, including giraffes, zebras, tigers and lions.
4. The Boston Arts Festival: The Boston Arts Festival highlights many different kinds of art, such as dance, storytelling, painting, poetry, crafts and more. The festival is hosted at Christopher Columbus Waterfront Park, and features vendors showcasing their work to over 50,000 visitors annually. Live performance artists show off their talent at the Boston Arts Festival as well. Be sure to visit the festival's website for a list of artists that will be featured at the Boston Arts Festival.
5. Boston Summer Arts Weekend: Held in Copley Square, the Boston Summer Arts Weekend is a free music festival featuring a wide array of artists representing multiple genres such as jazz, folk, blues, classical and more. Past performers have included Allison Krauss, Dr. John, Angelique Kidjo and The Preservation Hall Jazz Band.
---
Photo credit: Tim Pierce, Creative Commons Attribution-Share Alike 3.0 Unported https://commons.wikimedia.org/wiki/File:Boston_Children%27s_Museum.jpg