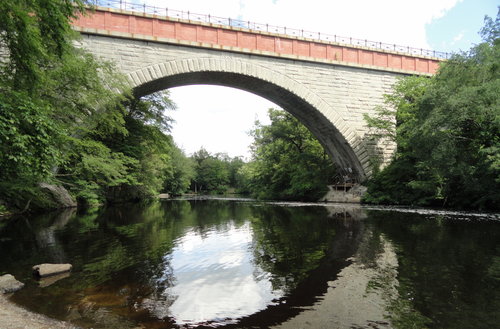 Newton is the third-best place in the country to raise a family, according to a new ranking from Livability.
In its report, Livability emphasized many of Newton's notable qualities, and below are the three you (and your clients) should know:
1. Location, Location, Location – Not only is Newton's overall location very convenient (it's only seven miles away from Boston), but also, the town is composed of 13 small villages that each have their own unique character. Greg Reibman, the president of the Newton-Needham Regional Chamber, emphasized that quality in his comments in Livability's report.
"Newton is 11th largest city in Massachusetts, but it doesn't feel like it," Reibman said. "That's because instead of one major downtown area, Newton is divided into 13 quaint villages, with their own cozy village centers with top-rated restaurants, coffee shops, pubs and very close to some of the state's best shopping."
2. Public Amenities – Livability strongly emphasized Newton's rich array of park district land, including the Hemlock Gorge hiking trails and the waters of Crystal Lake, which allow for swimming, kayaking and canoeing. Newton also scored high points for its own symphony, history museums, libraries and summer camps.
3. All About Schools – Newton's schools have appeared in every ranking we have reported on in the last year, and Livability reaffirmed the supreme education that Newton children receive. Newton South High School was ranked No. 26 (and Newton North No. 39) in U.S. World & News Report's 2016 list of the best public high schools in Massachusetts, and 77 percent of Newton residents have a bachelor's degree or higher.
---
Photo Credit: Daderot, Creative Commons CC0 1.0 Universal Public Domain Dedication, https://commons.wikimedia.org/wiki/File:Echo_Bridge_-_Newton,_MA_-_DSC09470.jpg