Where is the affordability problem particularly pronounced in the city of Boston?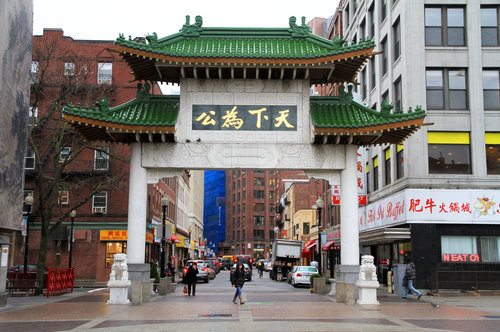 Affordability is a common topic in Boston real estate circles, and for good reason. Whether it be new construction, modern living preferences or escalating demand, housing in Boston is under siege from many angles, and Mayor Martin Walsh has been at work on an ambitious affordable housing plan to combat those forces.
New research from Trulia drives home just how dire the situation has become. Below, we've charted the areas in Boston where the median rent exceed either $2,000 or $3,000 a month, and the share of units in the neighborhoods that are above that amount.
And though the stats below deal with rents, they hold considerable sway on the future of homeownership in Greater Boston. Research has shown that rising rents do not, contrary to popular belief, incentivize homeownership, but rather, make homeownership more difficult to attain; after all, when rents are rising, consumers are therefore spending greater and greater shares of their income to cover those rents, and are unable to save for a down payment.
| Neighborhood | Share of 1-Bedroom Apartments Renting for $2,000+ | Median Rent |
| --- | --- | --- |
| West End | 96.6% | $2,575 |
| Chinatown/Leather District | 93.9% | $3,245 |
| Downtown Boston | 88.9% | $2,875 |
| Back Bay | 85.3% | $2,500 |
| South End | 79.4% | $2,500 |
| Beacon Hill | 74.7% | $2,250 |
| Charlestown | 71.7% | $2,400 |
| Bay Village | 69.5% | $2,400 |
| South Boston | 66.6% | $2,476 |
| Fenway-Kenmore | 58.5% | $2,100 |
| Neighborhood | Share of 2-Bedroom Apartments Renting for $3,000+ | Median Rent |
| --- | --- | --- |
| Chinatown/Leather District | 87.6% | $4,550 |
| Downtown Boston | 79.1% | $3,878 |
| Back Bay | 75.4% | $3,650 |
| Bay Village | 59.1% | $3,300 |
| South End | 56.7% | $3,175 |
| West End | 56.5% | $3,080 |
| South Boston | 37.2% | $2,800 |
| Fenway-Kenmore | 36.3% | $2,820 |
| Charlestown | 34.2% | $2,800 |
| Allston | 27.0% | $2,400 |
---
Photo Credit: Ingfbruno, Creative Commons Attribution-Share Alike 3.0 Unported, https://commons.wikimedia.org/wiki/File:Boston_Chinatown_Paifang.jpg