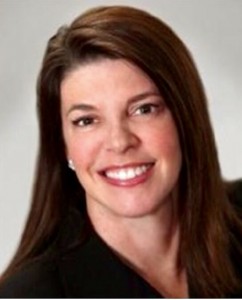 Every week, we ask a real estate professional for their Short List, a collection of tips and recommendations on an essential topic in real estate. This week, we talked with Susan Bley, a Partner in the Luxury Homes Division with Keller Williams, who shared her tips for working with high profile buyers. 
What follows is Susan's collective wisdom on working with film stars with egos, and even sometimes clients with egos. She maintains her sense of humor, while keeping her eye on the ball. After all, she says, at the end of the day, whether it's the Entertainment industry or the Real Estate industry, it's all about the growth of your most important financial asset. Here are three key lessons to learn:
3. Understand segmentation, pick a segmentation and cater to its every need.   
The film industry is a large and crowded one, and contains many different types of genres, from action to comedy, from romance to independent film. When independent films came of age in the early 1990's, when Susan Bley first began her career, these films could only be seen at a handful of film festivals or on maybe 50 movie screens nationwide.  But Susan and a her colleagues who were working in cable television understood that creating a new distribution channel, namely a cable network dedicated to showing independent film 24 hours a day, would make independent film accessible to millions.  She got it.
Collectively, they worked and excelled because they had a true passion for independent film. They understood how independent film was different than the endless, mindless traditional box office sequels. They picked the independent film segment because they saw its potential for growth in an underserved market. They produced and showcased the highest caliber film programming. Most importantly, they understood that they had to cater to every need of film aficionados who would be the supporters of such a new cable network. In order to make money and be successful, Susan Bley knew that they had to grow the customer base, which meant catering to the needs of each customer. They excelled in what they did.
Susan has always been one to embrace the greatest challenge.  Since earning a degree from the Wharton School and her MBA from MIT Sloan School of Management, Susan knew that she would get the greatest satisfaction from tackling a challenging career. In the world of Real Estate, the Luxury segment that she specializes in is just that. To say that catering to Luxury clients is the most challenging is an understatement.  Understanding all their goals and being in constant communication with them is what they need.
2. Constantly invent new ways to serve your market.
Merely having its own independent cable channel wasn't enough to keep the independent film market growing by leaps and bounds. What were Susan Bley and her colleagues to do? They instinctively knew it is always necessary to invent new ways to serve their market. For the film channel, a companion website was invented in a moment's notice. It featured live webcasts with filmmakers before and after their films were shown on the cable network. They produced a line of DVDs of independent films. Then they created even more independent film cinemas, so that people could enjoy the moviegoing experience the old-fashioned way, in a beloved darkened room with wide cozy reclining seats and fresh, hot buttered popcorn.
Similarly, in the Luxury Real Estate segment, Susan understands that Realtors must constantly invent new ways to serve their market. She says, "Technology is on our side, but only if you use it wisely! Teach your clients how to use technology to help them in their search for Luxury Real Estate worldwide. Did you know that YouTube is the greatest single resource for advertising Luxury Real Estate world wide? It is how investors from other countries view properties in both the United States and in other countries. Teach your clients here in the United States to do the same thing."
1.  Key drivers of segments evolve quickly, so keep up!
Who would've thought that a tiny group of independent film lovers would end up creating an asset worth over $500 million within 10 years? What drove its value so high? Mainly, the answer is the advent of digital cable. When the shift in cable television moved from analog to digital, whole new horizons opened up. Television went global, so to speak.
Ask Susan Bley and she'll quietly tell you that so, too, has Luxury Real Estate gone global. Foreign investment in the Luxury U.S. Real Estate is soaring, particularly with money flowing in from China and Russia. And, no surprise, mostly in all-cash deals. No longer are the top 1% of Americans the only drivers of the Luxury market, now international buyers are key drivers of this segment in the United States. How to keep up? Susan's advice is to either become fluent in Mandarin Chinese, or hire someone on your team who it is. You will reap the benefits tenfold!
---
Susan L. Bley is a Partner in the Luxury Homes Division at Keller Williams Realty, the world's largest real estate firm.