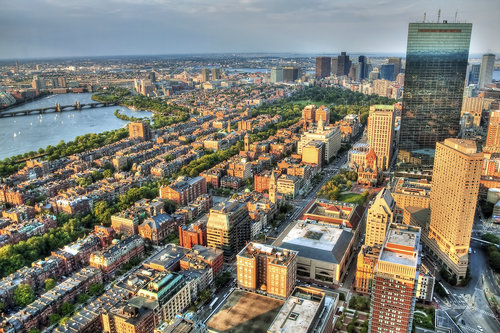 According to Fatherly.com, Boston was ranked as the No. 1 city for children to play outdoors.
The full study, "The 25 Best U. S. Cities For Kids To Play Outside," is an examination at the state of play and play spaces in America today. The detailed report includes a data-driven ranking taking into account everything from the rate of violent crime to park access.
Here is the full list:
Boston
Pittsburgh
Minneapolis
Lincoln
Cincinnati
Denver
New York
Oakland
Washington, D.C.
Seattle
San Francisco
Omaha
Detroit
Portland
Sacramento
Baltimore
Honolulu
Corpus Christi
Chicago
Milwaukee
Philadelphia
Virginia Beach
San Diego
Greensboro
Miami
There are considerable health benefits to having access to a public park. According to a report by KaBoom!, a play advocacy group, children who live in a neighborhood without a playground are 26 percent more likely to be overweight.
The number of parks a community has, though, can be misleading, because the most important thing to know is how many people can access said parks. A half mile away, according to the Fatherly.com report, is the maximum a park should be to ensure it's within a 10-minute walk for kids and parents alike; with more than 90 percent of its parks within a half mile, Boston was the second most accessible city in the country for parks.